Pets need companions too, and now there's a website to help them. Pinder is a pet website styled after human dating app Tinder, that allows you to find pals for your pets. The website shows only pet profiles – the profile setup page says "no humans allowed" – and currently all pets have to be in costume for the website's Halloween costume contest.
Much like Tinder, pet owners can swipe left or right on other pet profiles and when there's a match, owners can chat with each other on other social media platforms like Facebook or Instagram.
Want to check it out? Click here: pinderpets.com.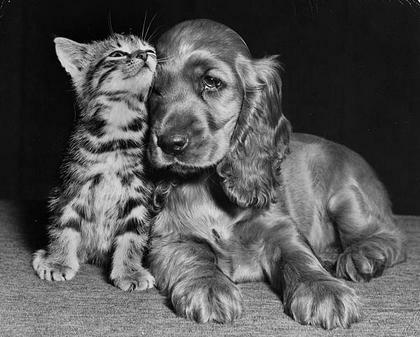 photo credit: Getty Images