Most of us can't imagine life without our moms and one of the best ways to help your mother live longer is to spend more time with her.
According to a recent study from the University of California San Francisco, there's a link between loneliness and our elders' life expectancy.
After studying 1,600 aging adults for six years, researchers found loneliness is a major health risk. Numbers show in those six years, 23 percent of people who admitted they were lonely died during that time, compared to only 14 percent who say they have strong relationships in their lives.
As we age mentally and physically, we need company. So call and spend time with your mom, dad, grandparents, aunts and uncles. It'll help them live longer.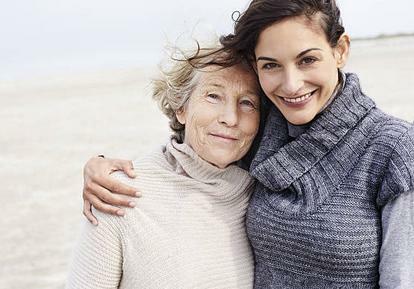 Source: PureWow; Photo: Getty Images