Randoms-"Screen Dipping" is the Latest No-No, Peep Flavored Coffee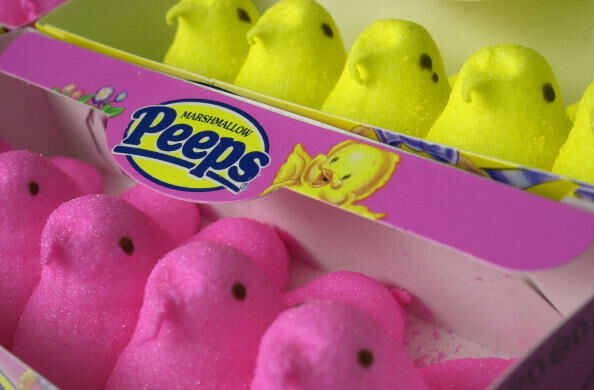 TODAY'S TOPICS:
Januhairy … There's Dry January, Veaganuary … and now Januhairy. A woman in England has launched a campaign that encourages women to grow out their body hair for the month of January. 21-year-old Laura Jackson, a drama student at Exeter University, said she came up with the idea after growing out her own hair for a performance.
"Though I felt liberated and more confident in myself, some people around me didn't understand or agree with why I didn't shave," she said. "I realized that there is still so much more for us to do to be able to accept one another fully and truly."
Women from all over the world are taking part in the Januhairy campaign – with money being raised for Body Gossip, a charity that educates young people about body image. (BBC)
Is "screen dipping" causing problems in your relationship? It's an all-too-familiar scenario … You and your significant other decide to snuggle on the couch and watch a movie together. But then you notice that he or she keeps looking at their phone. That's "screen dipping" – or the act of "dipping out" of one screen and onto another screen – like your phone. It's basically the screen version of "phubbing" or snubbing someone in favor of your phone.
So why is "screen dipping" bad for your relationship? Because, just like phubbing, screen dipping basically says you're choosing your phone over the person you're with. Yes, it's different from looking at your phone when you're having dinner or a conversation with someone, but when you're watching a show or movie with someone, you're supposed to be doing this together. And according to a study, choosing your phone over your partner leads to more fights and less satisfaction with your relationship. (Pure Wow)
Teachers say I quit … New government data shows that teachers and other public education employees are quitting their jobs at the highest rates on record. Low pay, lousy working conditions and a good job market are seeing teachers decide to take their skills elsewhere. (Market Watch)
Now your morning coffee can taste like marshmallows … Coffee creamer brand, International Delight, has rolled out a Peeps flavored coffee creamer. Yep, now your coffee can taste like Peeps. Yum? (Delish)

The Boxer Show
Want to know more about The Boxer Show? Get their official bio, social pages & articles!
Read more