Randoms-Get Paid to Eat Avocados, Name your Baby "Colonel"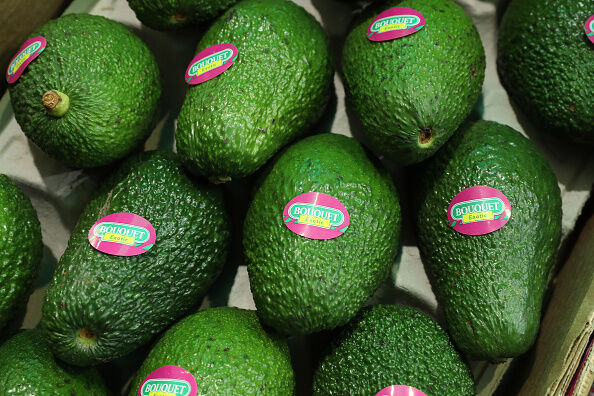 Name your baby after the Colonel … If you're about to have a baby, haven't settled on a name, and could use a little extra cash, you might want to consider naming your little nugget after Colonel Sanders himself. KFC is launching a contest to give $11,000 to any parents who name their new baby Harland – after the Colonel. The catch? The baby has to be born on September 9th -- the birthday of Colonel Harland Sanders. To enter the contest, go to the "Baby Harland" page by October 9th. (Time)
Your dog probably likes reggae … Researchers played music for kennel dogs to see if it modified their behavior. After playing the music, they measured the dogs' heart rates and cortisol levels and observed behaviors like sleeping, barking, and head shaking. They found the dogs reacted positively to music -- particularly reggae and soft rock. (Pop Sugar)
Are lunch breaks a thing of the past? A new survey found that 51 percent of U.S. workers feel like they can't take a real lunch break. And 30 percent say they just eat lunch at their desks while they continue to work. (NY Post)
Pumpkin Spice Lattes are back … and people in Tennessee are the most excited about it. A company used trending software to analyze tweets from all over the country and discovered that people in Tennessee tweeted about Starbucks' PSLs on the day they became available (August 28th) more than those in any other state. (The Daily Meal)
Get paid to eat avocados … If eating an avocado every day sounds like a dream come true, then you might want to sign up for this ... A new nutrition research study called the "Habitual Diet and Avocado Trial" will pay 1,000 participants $300 to eat an avocado every day for six months. (Food & Wine)

The Boxer Show
Want to know more about The Boxer Show? Get their official bio, social pages & articles!
Read more