Randoms-Phrases that Makes You Roll Your Eyes & More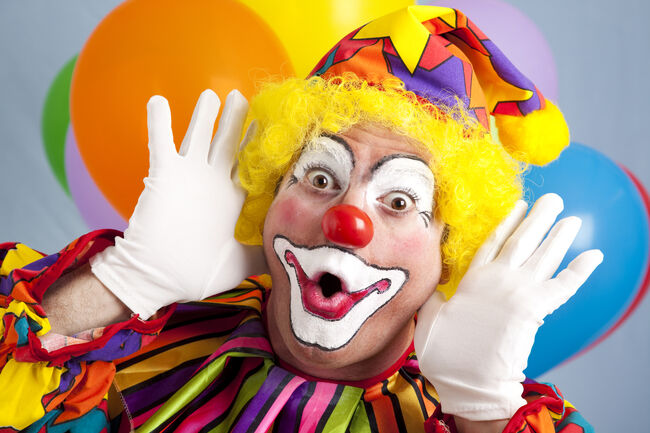 TODAY IS:
National Waffle Day
National Peach Pie Day
TODAY'S QUESTION:
What's something you love to do … but are absolutely terrible at? (Reddit)
TODAY'S TOPICS:
What phrase always makes you roll your eyes when you see it in a work e-mail? According to a survey by Adobe, 25 percent of respondents said the phrase that get under their skin is: "Not sure if you saw my last e-mail … "
Here are the work e-mail phrases that everyone hates:
"Not sure if you saw my last email … " -- 25%
"Per my last email … " -- 13%
"Per our conversation … " -- 11%
"Any updates on this?" -- 11%
"Sorry for the double e-mail" -- 10%
"Please advise." -- 9%
"As previously stated … " -- 9%
"As discussed … " -- 6%
"Re-attaching for convenience." -- 6% (The Ladders)
Fur-ternity leave … Nina Hale, a marketing company in Minneapolis is now offering "fur-ternity leave" to its employees. Employees at the company can work from home for a week after they adopt a pet. "This is kind of a no-brainer," said Allison McMenimen, a vice president at the company. "The idea of offering benefits that just help keep employees at the office, that's over." (Thrillist)
September is the new January … when it comes to resolutions. Why wait until the new year to start making changes? Ever since we were kids and starting back at school, September has symbolized a time for fresh starts – which, according to health and fitness expert Adam Gilbert, makes it the perfect time to set a goal. (Greatist)
Let it rain, let it rain, let it rain … The Old Farmer's Almanac just released its annual weather forecast and revealed that most of the country can expect more rain and less snow this winter. The Almanac is also predicting a warm, wet winter for most of the U.S. "This winter, we expect to see above-normal temperatures almost everywhere in the United States, except in the Southwest, where we're predicting a colder-than-normal season," according to the Almanac. (Good Housekeeping)
What a waste … Researchers at the University of Illinois wanted to figure out why 18- to 24-year-olds -- especially college students -- are more likely to waste food than older adults. They found that people at this stage in their life simply haven't learned behaviors that might prevent food waste. Many of them have eaten all their meals in all-you-can-eat university dining halls and have not yet learned how to plan and grocery shop for meals. Others have limited access to refrigerators, which means they can't store leftovers. Something for parents to consider when they're shipping their kids off to college this fall. (Science Daily)

The Boxer Show
Want to know more about The Boxer Show? Get their official bio, social pages & articles!
Read more