The Randoms-Failed Your Diet? Blame Your other Half...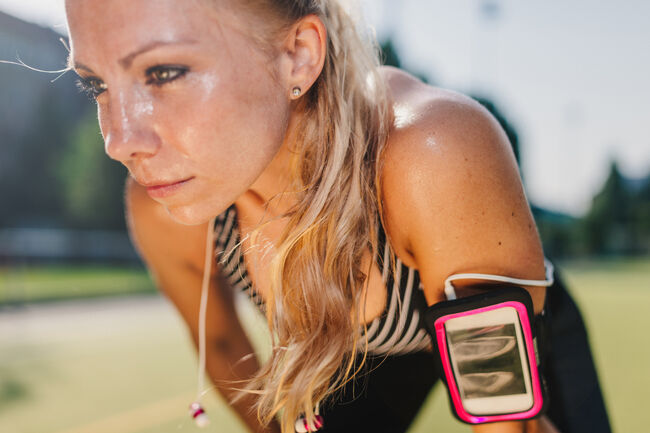 Here's a message to all you workout posters … A new study has found that all those pics of you running a 10k, or doing a Crossfit workout, or hiking up a mountain make your social media friends feel bad about themselves. University of Arizona and Texas State researchers found that the more exercise-related posts a person sees on social media, the more concerned they feel about their own weight. There's good and bad news to this. Your workout posts make some people self-conscious about their weight and bodies. For others, it leads to motivation to get in shape. (UA News)
Speaking of working out … A new report released by the CDC found that only 23 percent of Americans between the ages of 18 and 64 get enough exercise. How much exercise should you be getting? According to fitness guidelines, healthy adults should do a minimum of two and half hours of moderate intensity activity or 75 minutes of high intensity activity a week. But that's not all. The guidelines say adults should also do two days of strength training a week. Think of it this way: To do the bare minimum you could do 30 minutes of moderate intensity cardio five days a week and then do two day of weight lifting or bodyweight exercises. If five days of cardio sounds like too much, you can opt for the 75 minutes of high-intensity exercise once a week, plus the two days of strength training. (Business Insider)
Talk About It:
So, are you even close to this? How far off the mark are you? Do you admit that you do absolutely no exercise? What keeps you from getting your sweat on?
If you fail on your diet, blame your partner. New research shows that 25 percent of Americans fail at their diets ... and they blame their significant others for it. Yep, one in four dieters say their significant other is responsible for derailing their healthy eating by doing things like eating treats in front of them or encouraging them have food and drinks that aren't on their diet. (SWNS Digital)

The Boxer Show
Want to know more about The Boxer Show? Get their official bio, social pages & articles!
Read more