The Randoms-Human Trips to Mars Could begin as early as 2019!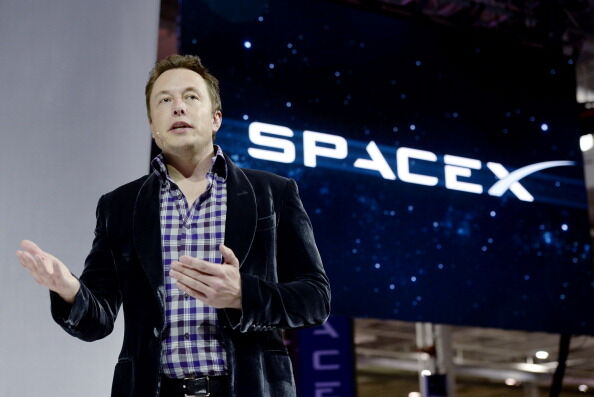 Wanna get away? Elon Musk announced yesterday that his flights to Mars could begin by early- to mid-2019. Musk also told the crowd at the South by Southwest Festival in Austin, Texas, that once the infrastructure was set up on Mars, there would be plenty of business opportunities on the Red Planet. "Then really the explosion of entrepreneurial opportunity [will begin], because Mars will need everything from iron foundries to pizza joints," he said. (NY Post)
The athleisure trend isn't going anywhere soon … According to new research, sales of high heels dropped 12 percent last year, while sales of women's sneakers jumped 37 percent -- to $2.3 billion. (Washington Post)
You may want to go easy on the makeup for that next job interview … According to a new study, women who wear less makeup are seen as stronger leaders. On the flip side, women who wear too much makeup are viewed as less qualified. (Abertay University)
Make the first move ... A new study has found that women who make the first move are less likely to regret a one-night stand -- especially if it was a good experience. The aim of the study was to determine why women regretted casual sex more than men. The research found that factors like worry, disgust and pressure increased feelings of regret. On the other hand, factors like who initiated the hookup and how gratifying the experience was resulted in less regret. (Independent)
Millennials are ditching social media … Is social media a waste of time? Seems some Millennials think so. A new study found that a third of Millennials are quitting social media -- including Facebook, Twitter, Instagrm and even Tinder. Why the exodus? Most respondents said they were quitting because they felt it was a waste of time and social media was making them think negatively. (Daily Mail)

The Boxer Show
Want to know more about The Boxer Show? Get their official bio, social pages & articles!
Read more