The Randoms: What Tom Brady's Rookie Card is going for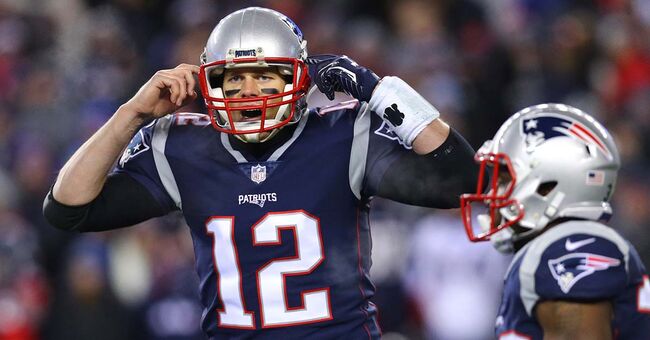 Veganuary … You've heard of Dry January, but did you know about Veganuary? It's when people make a resolution to go vegan for the month of January … and according to Live Kindly, more than 100,000 people signed the pledge to go vegan for the month.
Are you ready for the supermarket of the future? Amazon Go opens in Seattle today. It's a grocery store without lines or registers. Instead, cameras and sensors track what people take off the shelves (and what they put back). Then, customers are automatically billed when they leave the store. Thoughts?(Business Insider)
Maybe this is why women are waiting longer to have kids … New research reveals that women in their 30s who don't have kids make more money than those with children … about 15 percent more. According to data from career site Zippia, the average annual salary for women between the ages of 30 and 40 without children is $40,000, compared to $35,000 for those with kids. (Market Watch)
They may be called man's best friend, but it seems women have a better understanding of dogs. According to a new study from the University of Budapest, women are better at knowing what a dog wants when he growls, barks, or otherwise tries to communicate. That's right … women are more fluent in "dog" than men. According to the study author, 'Women are likely more empathic and sensitive to others' emotions and this helps them to better associate the contexts with the emotional content of the growls." (Broadly)

The Boxer Show
Want to know more about The Boxer Show? Get their official bio, social pages & articles!
Read more