CARDI B: Deletes Instagram
TeeRoy's 2 Cents:
She be back. Just you watch.
Tom Petty wouldn't know Cardi, either. The only time those two might cross paths is at a Grammys party -- or strip club.
Invasion of Privacy won because Cardi "worked her a** off" while making it and her a** is a huge resource.
Social media invites an Invasion of Privacy by complete strangers.
Cardi is full of confidence in her music, but real life is a different story.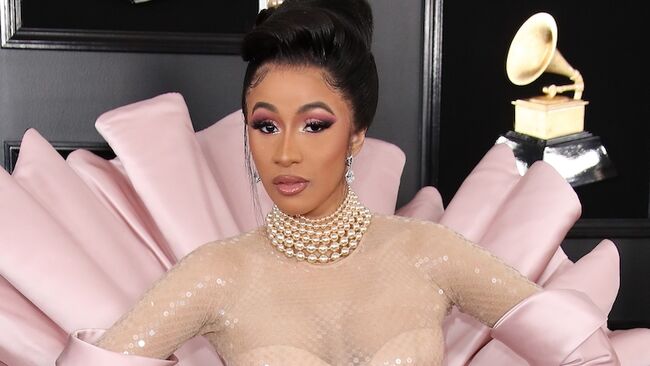 Her final post, before deactivating her account, was laced with obscene language aimed at her haters. (quote) "I'm seeing a lot of BS, today. I saw a lot of [crap], last night. I'm sick of this [crap]. I work hard for my MF album." (People)
It's been a roller-coaster of emotions for Cardi. She celebrated becoming the first woman to win the rap album category. She tweeted her daughter Kulture saying "mama " after weeks of calling for "papa."
But the haters got under her skin. It started the night of The Grammys when people accused Cardi of being unworthy of the honors.
The mockery escalated Monday morning. Cardi mistook a congratulatory note quoting the late Tom Petty as coming directly from the rocker, who overdosed two years ago. ( Us Weekly )

T-Roy
Want to know more about T-Roy? Get their official bio, social pages & articles on iHeartRadio!
Read more