TeeRoy's 2 Cents:
They're trying to ruin his life, livelihood and reputation.
Have you ever heard of another case where ICE seems so motivated to point out an individual's alleged criminality?
Post Malone has an obligation to make a statement and raise awareness about his "Rockstar" collaborator during Sunday night's  Grammys.
Free 21!
So  if  there gun found in the car was his and cops can prove it, that could be a big issue. If he wasn't a legal resident of the country, he wouldn't be able to legally own a firearm, either. 
I guess the fact that he's a celeb makes things different. 
Could he have been targeted after his lyrics criticizing immigration police?
If he was in a car with a gun, and nobody copped to owning it, he can definitely be charged.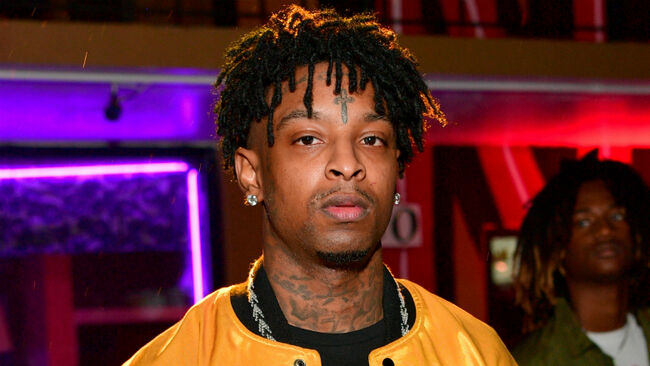 We've been keeping you posted on 21 Savage 's legal situation all week. Here's the latest:
The rapper's legal team has responded to reports that he was carrying a loaded gun at the time of his arrest. But attorney Brian Steel unequivocally denies that the Glock handgun found in the red Dodge Challenger belonged to 21 Savage. He says, "That was not his car and the gun retrieved is not his." 
The attorney Roc Nation brought on, Alex Spiro , adds, "ICE has confirmed he was targeted for immigration enforcement and nothing more… He was never arrested by the police, and some other individual's firearm and vehicle is not our concern here."
21 is still undergoing "removal proceedings" and is being held without bond. ( HipHopDX )

T-Roy
Want to know more about T-Roy? Get their official bio, social pages & articles on iHeartRadio!
Read more