Arizona Congressional Candidate Ends Campaign Following Heroin Overdose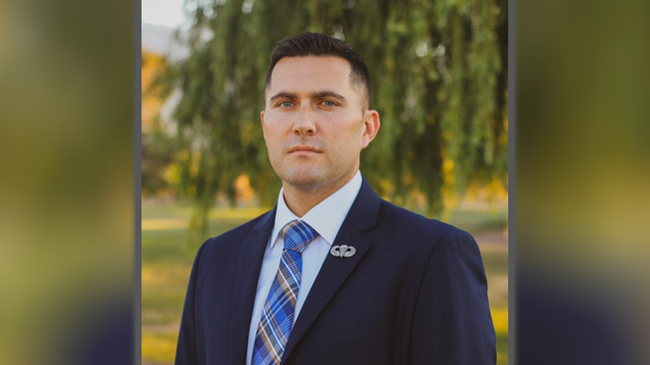 An Arizona Republican running to unseat a Democrat in the House of Representatives has ended his campaign after he suffered a drug overdose.
Chris Taylor, who is currently serving as a Safford, Arizona city councilman, announced on Monday he was suspending his campaign for Congress after he overdosed on heroin last Wednesday.
Taylor made the announcement in a post to his Facebook page, writing that he's currently seeking treatment for substance abuse.
"I will fully cooperate with local authorities on any matters arising from my recent relapse and overdose. Please respect the privacy of my wife and children as we deal with this situation," Taylor wrote.
Taylor, a married father of two children, has reportedly battled an opioid addiction since high school, the Arizona Republic reported. He was running in the Republican primary for the state's 1st Congressional District, which is currently held by 2-term congressman Rep. Tom O'Halleran (D-AZ). He was one of three Republicans running for the chance to take on O'Halleran in November.
"I'm not going to hide from this. I'm not ashamed of what happened. I wish to sincerely apologize to the amazing people who have supported me. I don't know what went wrong. I recently relapsed after having so many solid years in sobriety. I have to figure out where I went wrong," Taylor wrote.
Taylor, a veteran who served two tours in Afghanistan, said he was grateful for having resources available to him through the Veterans Affairs Administration.
"The only thing I can do is face this head on in complete humility and put one foot in front of the other so that I can get the help needed to be the father and husband that my family deserves," he added.
Photo: Chris Taylor for Congress