Nikki Haley Resigns As U.N. Ambassador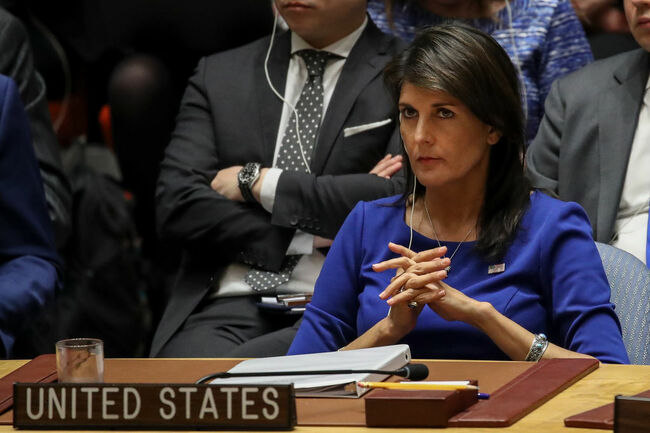 According to a report from Axios, President Donald Trump's ambassador to the United Nations, Nikki Haley, has resigned from her role. Haley, a one-time critic of Trump, called her time in the White House the "honor of a lifetime."
Haley reportedly discussed her resignation with Trump last week while visiting him at the White House.
Haley formerly worked as the Republican governor of South Carolina and was easily confirmed by the Senate just a few days after Trump took office in 2017. She worked to advance Trump's agenda in the UN including overseeing the US's withdrawal from the United Nations Human Rights Council, which she once called the organization's "greatest failure."
During a meeting with Haley in the Oval Office Tuesday morning, President Trump confirmed the news that Haley had resigned as U.S. ambassador to the United Nations and would be leaving her post at the end of the year.
White House press secretary Sarah Huckabee Sanders announced on Twitter that Haley and Trump would meet in the Oval Office later Tuesday morning.
Haley said she did not have any plans following her time in the Trump White House, saying she's a big believer in term limits, and government officials should know when it's time to step aside. She told reporters that she has no specific plans once she leaves the White House and definitely does not plan on running for President in 2020.
This is a breaking news story, more details will be added as they become available.
Photo: Getty Images