Trump Administration Shuts Palestine Liberation Organization's D.C. Office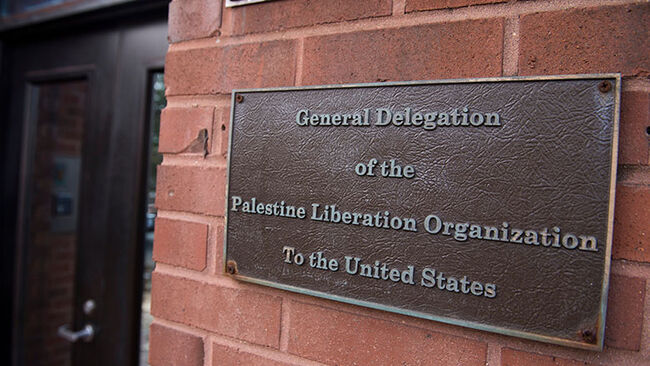 The Trump Administration announced that it will be closing the Washington D.C. office of the Palestine Liberation Organization (PLO) because the group has been petitioning an international court to bring war crime charges against Israel, which violates a provision of U.S. law. Under the law, the PLO offices must be closed if Palestinians attempt to prosecute Israel through the International Criminal Court.
"While the Court welcomes the membership of the so-called State of Palestine, it has threatened Israel—a liberal, democratic nation—with investigation into its actions to defend citizens from terrorist attacks in the West Bank and Gaza," said National Security Adviser John Bolton. "There has also been a suggestion that the ICC will investigate Israeli construction of housing projects on the West Bank."
Heather Nauert, a spokeswoman for the U.S. State Department, explained that "the United States continues to believe that direct negotiations between the two parties are the only way forward."
"This action should not be exploited by those who seek to act as spoilers to distract from the imperative of reaching a peace agreement. We are not retreating from our efforts to achieve a lasting and comprehensive peace."
Photo: Getty Images