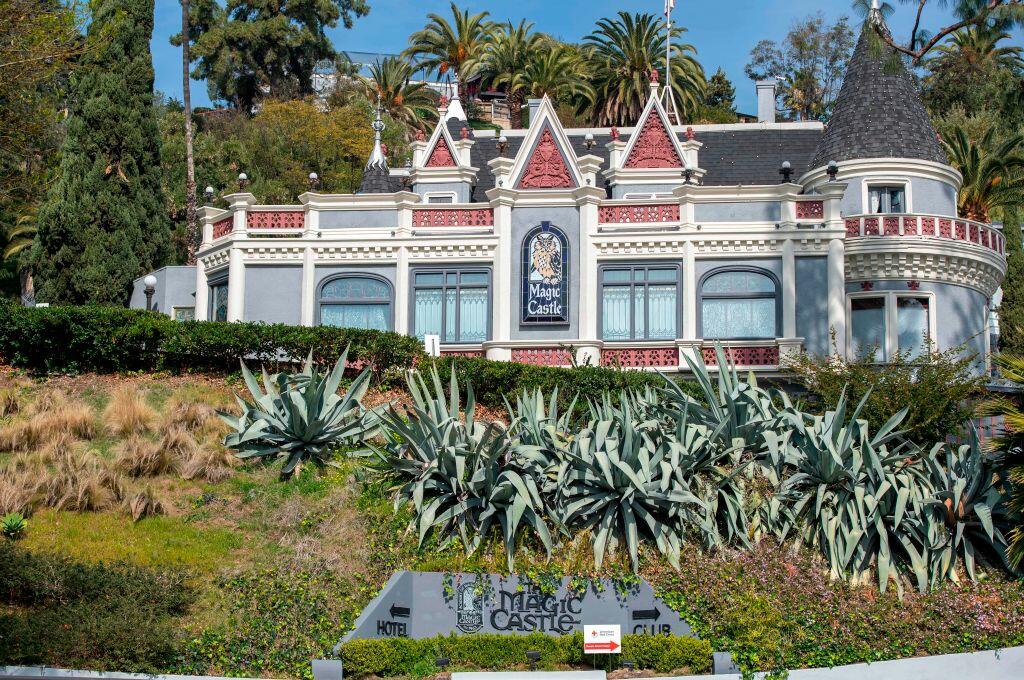 For the first time since closing back in March 2020, the famous Magic Castle in Hollywood is slated to reopen on May 21st.
The club will initially open for indoor dining on Friday, Saturday and Sunday nights, but only to members and their invited guests.
Magic shows will be broadcast in showrooms via video. Eventually, the plan will be to expand to live outdoor entertainment and then live indoor entertainment as soon as COVID-19 guidelines permit.
"We are thrilled to take the initial step of re-opening our doors and welcoming our members back to their magical clubhouse," Randy Sinnott, Jr., president of the AMA Board of Directors, said in a statement. "As COVID restrictions decrease in the coming weeks and months, the club will continue to carefully and responsibly expand operations to the extent possible and begin to accept guest passes as we bring magic back to the lives of Angelenos."
Photo credit: VALERIE MACON/AFP via Getty Images