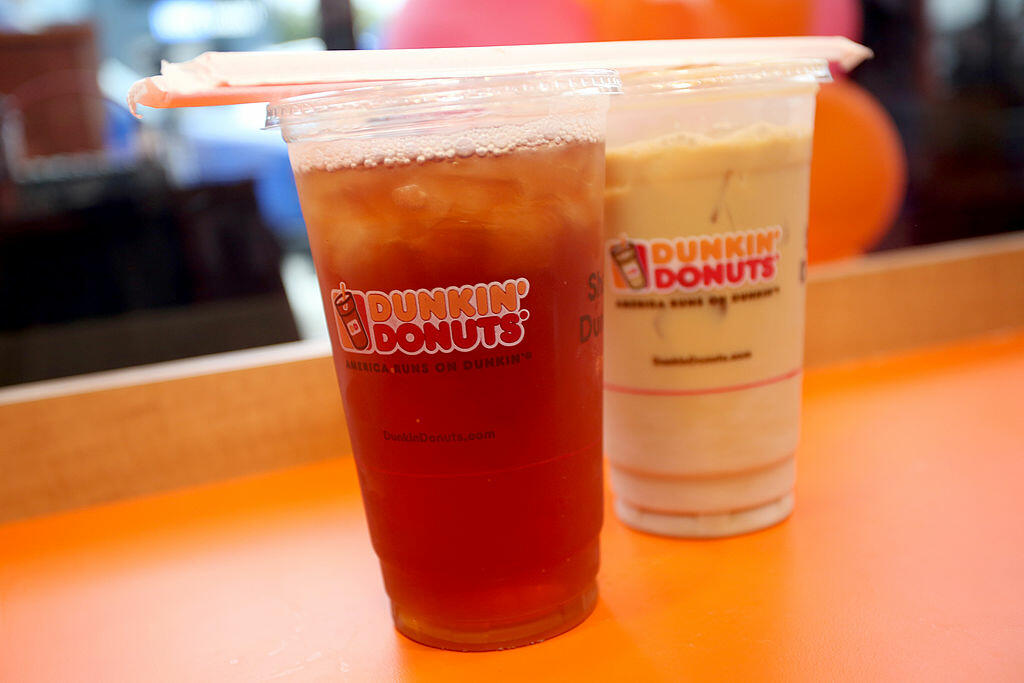 TikTok star Charli D'Amelio has created another Dunkin' drink!
The 16-year-old viral superstar launched "The Charli" on the Dunkin' menu back in September, and now she has partnered with the coffee chain again to produce her newest drink, called "The Charli Cold Foam."
The new drink features the same ingredients as D'Amelio's go-to order — a Dunkin' Cold Brew with three pumps of caramel — but with the addition of Sweet Cold Foam and cinnamon sugar on top.
The cold foam will also be added to the Cold Brew and the Chocolate Stout Cold Brew drinks as two new products on the Dunkin' menu.
The Charli Cold Foam launches on February, 24th.
Photo credit: Rachel Murray/Getty Images for Dunkin' Donuts