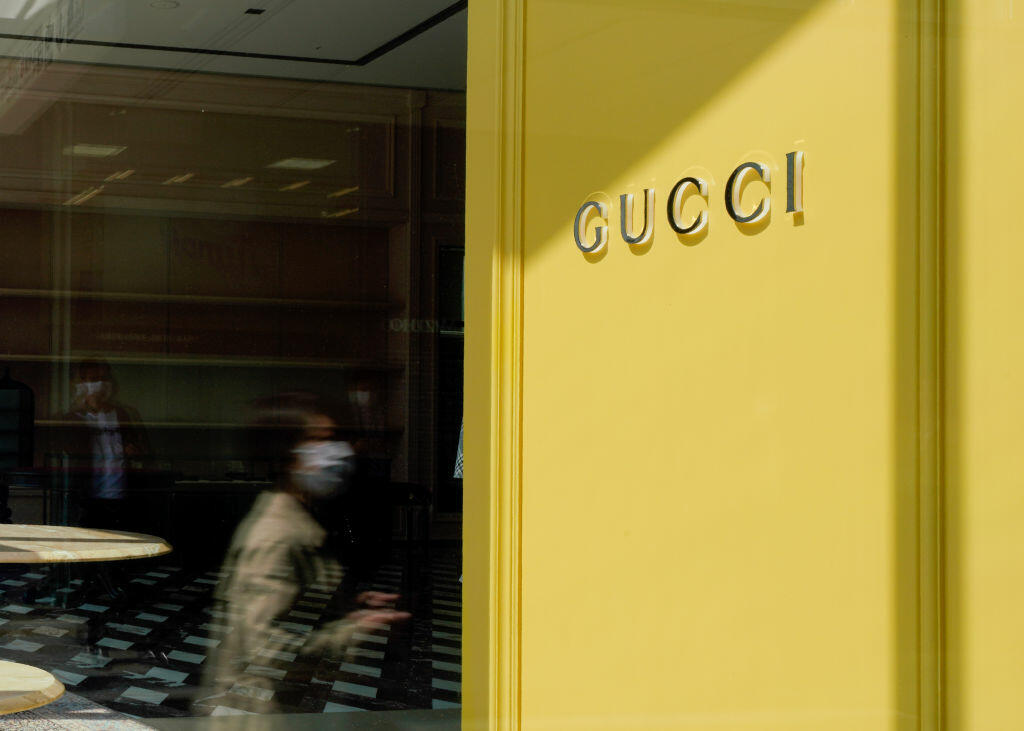 Leave it to Gucci to attempt a new "distressed" look!
Gucci debuted $1,200 pair of jeans designed to look as though they have grass stains around the knee area in its grunge-inspired fall/winter 2020 collection.
The light blue wide-leg denim pant is made from organic cotton "specifically treated for a stained-like, distressed effect," according to Gucci's website. The low-waist eco washed jean also features a vintage logo label above the back pocket.
Social media user reacted to the news on Monday morning, with many slamming Gucci for the super-distressed and pricey designs.
This isn't the first time Gucci released a distressed item like this. They also launched a pair of overalls with the same stained-like effect as part of its men's fall/winter 2020 collection. Last year they also released sneakers with the same distressed effect.
Photo credit: Christopher Jue/Getty Images