10 Must-See Moments From The 2017 iHeartRadio Music Festival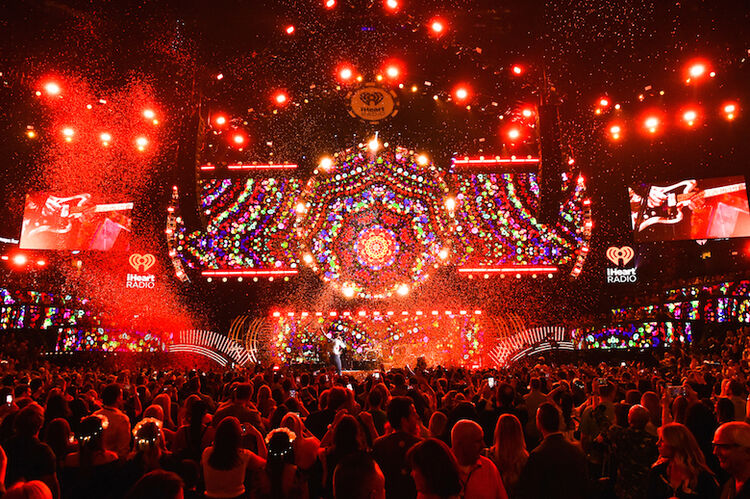 There's only one word to describe the 2017 iHeartRadio Music Festival, and that is EPIC. Music history was made once again at T-Mobile Arena as this year's lineup of superstar artists took over the stage for some unforgettable, unbelievable, and touching performances and collaborations. From P!nk literally flying through the arena, to a powerful speech from Miley Cyrus, to a touching performance from Kesha, and more, it was an amazing weekend.
If you weren't able to be in Vegas this year, or you just want to see it all over again, we've got you covered. Relive the biggest, most unforgettable moments and performances from this year's iHeartRadio Music Festival by tuning in to a special two-night television special on The CW. Dates to come soon, as the TV special has been postponed. In a statement, The CW and iHeartMedia say:
"Out of respect to the victims of last Sunday's terrible tragedy in Las Vegas and their families, The CW Network and iHeartMedia will be postponing this week's TV broadcast of the iHeartRadio Music Festival. New broadcast dates will be announced at a later time."
Just so you know what you're in for, take a look at what you can expect to see (and so much more) on the can't-miss two-night special on The CW. Here are ten of the best moments from throughout this year's iHeartRadio Music Festival:
1. P!nk's High-Flying Performance
How she actually sings upside down while in mid air?! We'll never know. You just have to see it to believe it. GRAVITY DOES NOT APPLY TO THIS WOMAN.
2. Harry Styles and his perfect style
The suit though...
3. Chris Stapleton & a nice tall glass of "Tennessee Whiskey"
Also, him and his wife performing together will melt your icy cold heart.
4. Thirty Seconds To Mars honors rock artists we lost with an emotional mash-up
Be prepared to feel all the feels.
5. Miley Cyrus makes a powerful speech about social justice
And then throws it back to "Party in the U.S.A."
6. DJ Khaled & Friends ... bless up
They didn't want him to have special guests ... so he brought out ALL THE SPECIAL GUESTS. Quavo, Chance The Rapper, Travis Scott, French Montana and Demi Lovato to be exact
7. Kesha makes an emotional return to the stage & performs her new collab with Macklemore
WARNING: Kleenex necessary.
8. Lorde and Khalid perform their new "Homemade Dynamite" remix
#Khalorde is your new favorite duo.
9. Bebe Rexha & Louis Tomlinson show us what friendship looks like
And perform their collab "Back To You."
10. Thomas Rhett helps a couple get engaged backstage
#Goals
Photos: Getty Images & Brenton Ho for iHeartRadio