The 2021 iHeartRadio Music Awards are returning! The eighth annual iHeartRadio Music Awards will air live from The Dolby Theatre in Los Angeles on Thursday, May 27th from 8:00-10:00 PM ET live (PT tape-delayed). The event will also be aired on iHeartMedia radio stations nationwide and on the iHeartRadio app. This year's ceremony, hosted by Usher, will feature performances from The Weeknd and special guest Ariana Grande, Bruno Mars & Anderson .Paak (AKA Silk Sonic), Dan + Shay and Doja Cat.
Elton John is set to receive the iHeartRadio Icon Award at the ceremony, and in addition, will be honored with a very special tribute performed by H.E.R., Demi Lovato and Brandi Carlile.
Aside from all of the incredible performances, the 2021 iHeartRadio Music Awards will once again also celebrate the fans, giving iHeartRadio listeners the opportunity to decide winners in several new and established categories, including Best Fan Army, Best Lyrics, Best Cover Song, Best Music Video, the Social Star Award, Favorite Music Video Choreography Award and the first-ever TikTok Bop of the Year Award. Fans can vote on Twitter using the appropriate category and nominee hashtags or by visiting iHeartRadio.com/awards. 
Before the big day, brush up on your knowledge of our star-studded lineup of performers below!
Usher
1. Usher was on the Poetic Justice soundtrack at age 15 with his song, "Just Call Me A Mack."
Photo: Wes and Alex for iHeartRadio
2. Stevie Wonder played keys and harmonica on Usher's 2004 album, Confessions.
Photo: Getty Images
3. At 14-years-old after signing his first recording contract, Usher moved to New York and lived with Diddy, who also served as his mentor. 
Photo: Getty Images
The Weeknd
4. He tweaked the spelling of his stage name for legal reasons. "I took out the 'e' because there was already a Canadian band named the weekend (copyright issues)," he explained. The Weeknd was born Abel Makkonen Tesfaye. 
Photo: Getty Images
5. Anonymous videos of The Weeknd singing were uploaded to YouTube in 2010. He remained so anonymous that even his American Apparel coworkers at the time listened to his music without realizing he was the voice behind the videos. 
Photo: Getty Images
6. There is an explanation behind his decision to don a full face of bandages during performances: "The significance of the entire head bandages is reflecting on the absurd culture of Hollywood celebrity and people manipulating themselves for superficial reasons to please and be validated," he told Variety.
Photo: Getty Images
Ariana Grande
7. She has charted a song within the top 10 on the top 100 charts for 8 consecutive years.
Photo: Getty Images
8. Her Victorious co-star Leon Thomas III has writing credits for a few songs on Yours Truly, Christmas Kisses and most recently, Positions. 
9. Ari wishes she never recorded her 2011 debut single, "Put Your Hearts Up." The singer admitted in an interview that she rushed into things because she was so excited to start making music, but felt the single wasn't exactly her style.
Photo: Getty Images
Silk Sonic (Bruno Mars and Anderson .Paak)
10. The duo met in 2017 when touring together. Anderson .Paak opened for Mars on the opening leg of the 24k Magic World Tour. After they returned home, they began making music together.
11. Silk Sonic was named by musician Bootsy Collins after he heard their album. Bootsy will serve as the host on their upcoming album.
Photos: Getty Images
12. .Paak recorded the drums in a single take for "Leave The Door Open."
Photo: Getty Images
Doja Cat 
13. Before she went viral for "MOOO!", her song "So High" was featured on the Fox series Empire in the third episode of the show's first season. 
Photo: Getty Images
14. Doja Cat and Nicki Minaj's "Say So (Remix)" was the first No. 1 for each artist and the first time that a collaboration between two female artists has made it to the top spot.
Photos: Jamal Peters/Getty Images
15. In an interview with "Kiss Me More" collaborator SZA, the rapper explained her song writing process. "I guess I start mostly with a beat. I never really write a lyric and then take it to the studio. But when I hear a beat, if I hear a melody, if it's interesting enough, I'll just start mumbling over sh** and sometimes I'll get in my feelings and want to write about some sh** that makes me feel a type of way."
Photos: Getty Images
Dan + Shay 
16. They met in a tent, at a party held at Dan's house! The tent was set up to keep heat in since Dan didn't have enough money to pay for heating.
Photo: Getty Images
17. Before Dan + Shay, Dan was in a group called Bonaventure and Shay was signed to T-Pain's label, Nappy Boy Entertainment.
Photo: Pooneh Ghana for iHeartRadio
18. The talented duo revealed they share the same opinion on the best musical duo of all time; Hall & Oates.
Photo: Todd Owyoung for iHeartRadio
H.E.R.
19. Much like The Weeknd when he first started out, H.E.R. intended to be anonymous. She only allowed phone interviews and any cover art showed a silhouette. After she covered Drake's song "Jungle," rumors of her true identity started to spread.
Photo: Getty Images
20. At age 12, she performed an impressive cover of Alicia Keys's "No One" on The Today Show.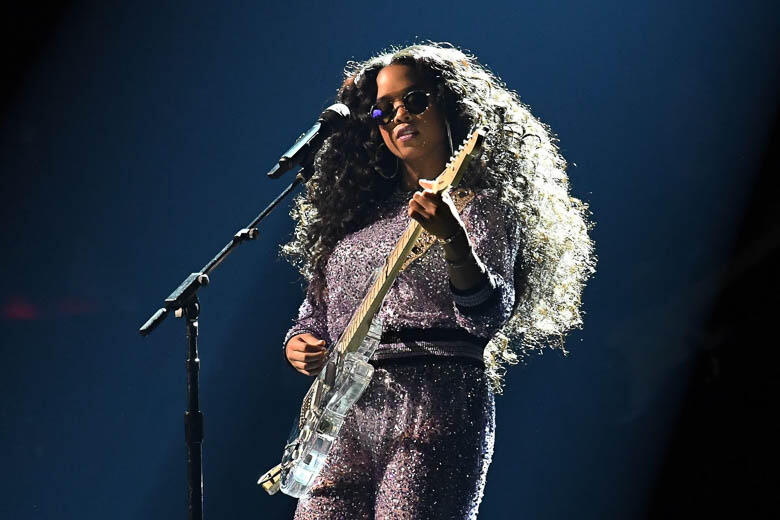 Photo: Getty Images
21. H.E.R. stands for: "Having Everything Revealed."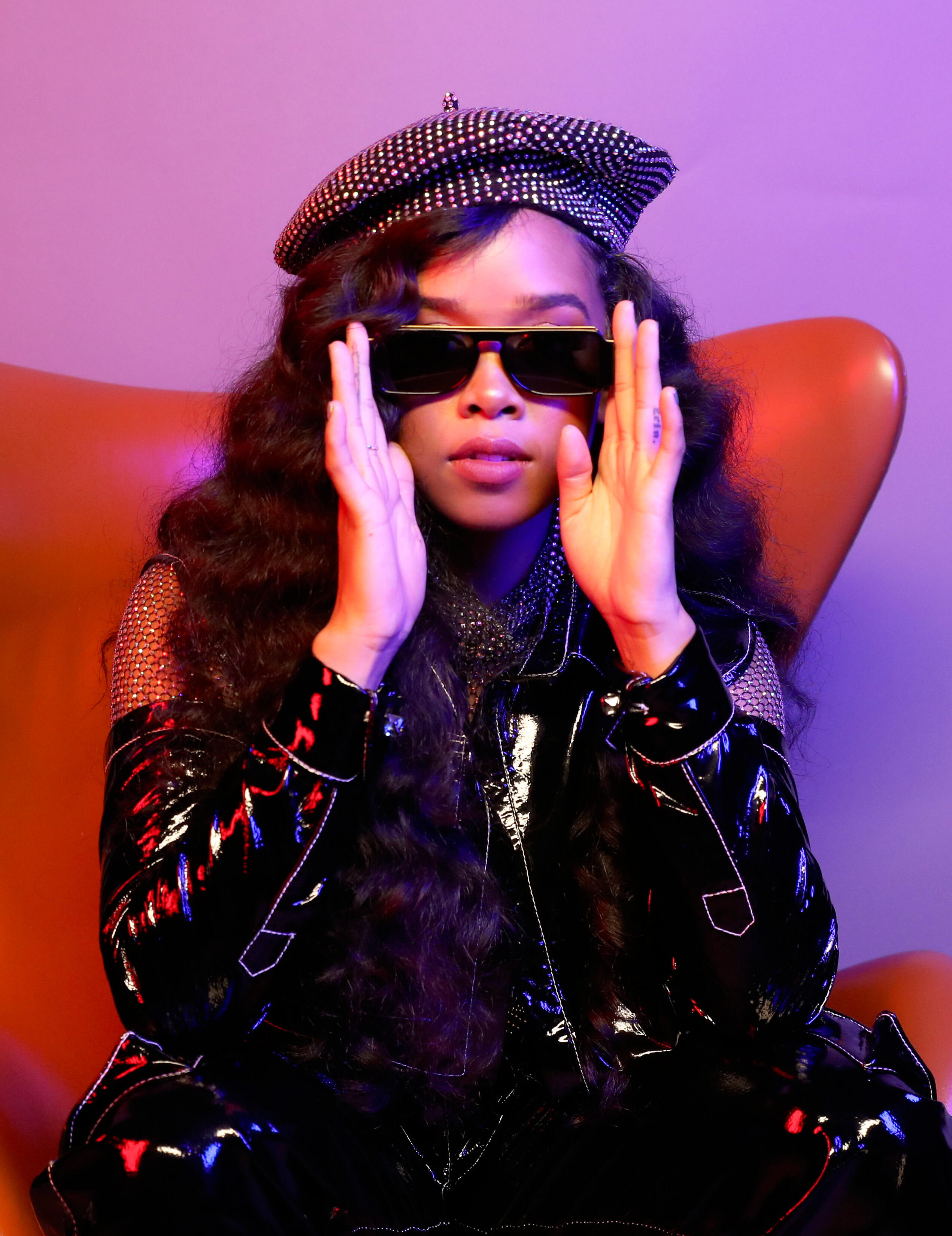 Photo: Getty Images
Demi Lovato
22. The singer has four collaborations on their new album, Dancing with the Devil... the Art of Starting Over, but didn't get to record any of them face-to-face with their collaborators.
Photo: Getty Images
23. The "I Love Me" singer almost ran Sir Paul McCartney over. In 2012, they recounted the story with a series of tweets.

Photos: Getty Images
24. Demi has won numerous awards including People's Choice Awards, MTV VMAs, Teen Choice Awards, but one accolade stands out as different from the rest: a Guinness World Record for being the youngest X Factor judge ever at 19 years old.
Photo: Getty Images
Brandi Carlile
25. Brandi was the most nominated female artist at the 2019 Grammy Awards, bringing home 3 of 6 awards.
Photo: Getty Images
26. Tom Douglas' restaurant, The Carlile Room was inspired by the Seattle resident.
Photo: Getty Images
27. She has curated a music festival, Girls Just Wanna Weekend, after becoming frustrated at the lack of female representation at mainstream music festivals.