James Taylor Previews New Album At iHeartRadio ICONS Show
In celebration of James Taylor's new album American Standard, the music icon performed an exclusive iHeartRadio ICONS show — hosted by Q104. 3's Jim Kerr — for fans in New York City on Thursday (February 27).
During the intimate show, James performed tracks off his recently released LP, which "showcases 14 carefully selected beloved songs of the 20th century re-imagined, including jazz standard 'Teach Me Tonight,' Bing Crosby's 'Pennies From Heaven,' Audrey Hepburn's 'Moon River' and more."
"I've always had songs I grew up with that I remember really well, that were part of the family record collection - and I had a sense of how to approach, so it was a natural to put American Standard together," he previously explained of American Standard in a statement. "I know most of these songs from the original cast recordings of the famous Rodgers and Hammerstein musicals, including 'My Fair Lady,' 'Oklahoma,' 'Carousel,' 'Showboat' and others."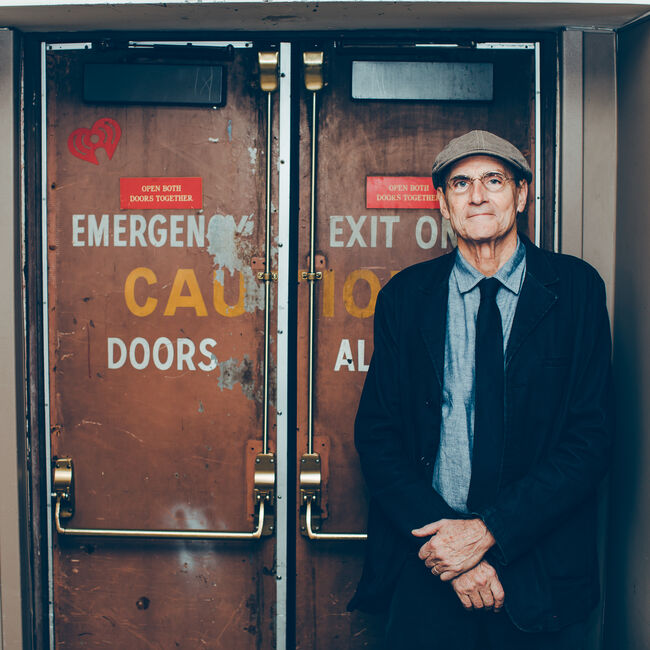 For James' iHeartRadio ICONS show, he kicked things off with the song that made America fall in love with him, "Carolina In My Mind," before transitioning into "Almost Like Being In Love" and Dinah Washington's "Teach Me Tonight."
At one point during his performance, the living legend opened up about what inspired his new album's title, saying "They're American songs. They're written by American songwriters." He went on to share a hilarious childhood anecdote that he said explained what he wants people to think of when they hear American Standard. "When I was growing up, we had a sink in our kitchen and between the taps, written in these beautiful letters, were the words 'American Standard.' And I wanted people when they thought of plumbing fixtures to think of my work. That's the whole truth," the 71-year-old singer jokingly told the crowd.
James additionally performed "How Sweet It Is," "You Can Close Your Eyes," "Something In The Way She Moves," "My Blue Heaven," and few more classic hits.
Check out his full setlist below.
James Taylor iHeartRadio ICONS Show Track List
"Carolina In My Mind"
"Almost Like Being In Love
"Teach Me Tonight"
"How Sweet It Is"
"You Can Close Your Eyes"
"Something In The Way She Moves"
"My Blue Heaven"
"It's Only a Paper Moon"
"Mexico"
"Shower The People"