eBay banned THIS painting, but we're selling it anyway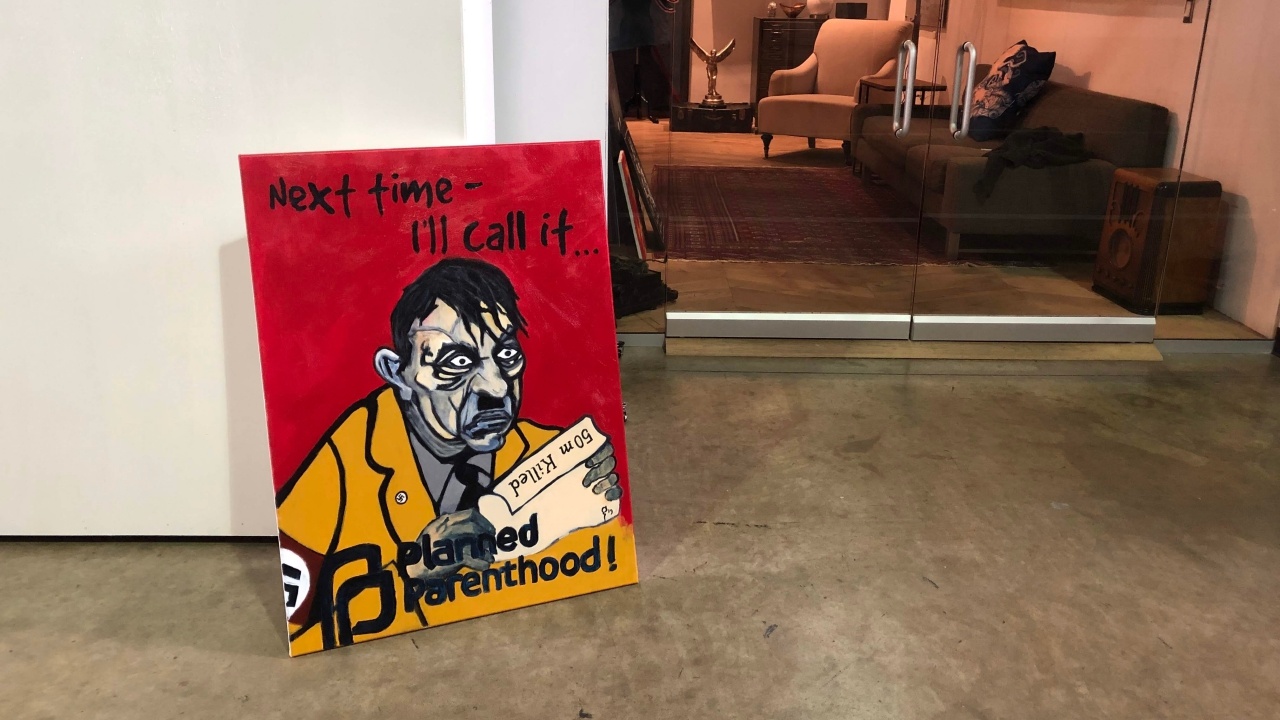 Glenn created "The Senate Fails to Condemn INFANTICIDE" in response to the Senate not passing Nebraska Senator Ben Sasses' bill banning infanticide early this year. In an effort to help support pro-life charities, Glenn first posted this for sale on eBay before being banned multiple times before we finally had enough and put it up for sale on bidpal.net.
At the time of this post, the bid was up to $4,700 — but we can do better than that. Please help us raise money for a good cause, you don't even have to display it anywhere in your home, you can just keep it in storage or something! If you want this priceless piece created by one of the most influential people in the world of art, place your bids here.
This article originally appeared on Glenn Beck

Glenn Beck
Known for his quick wit, candid opinions and engaging personality, Glenn Beck has attracted millions of viewers and listeners throughout the United States with The Glenn Beck Program. His radio show is now heard on over 400 stations and is...
Read more