There's a difference?: Jemele Hill leaves 'SportsCenter' for social justice wing of ESPN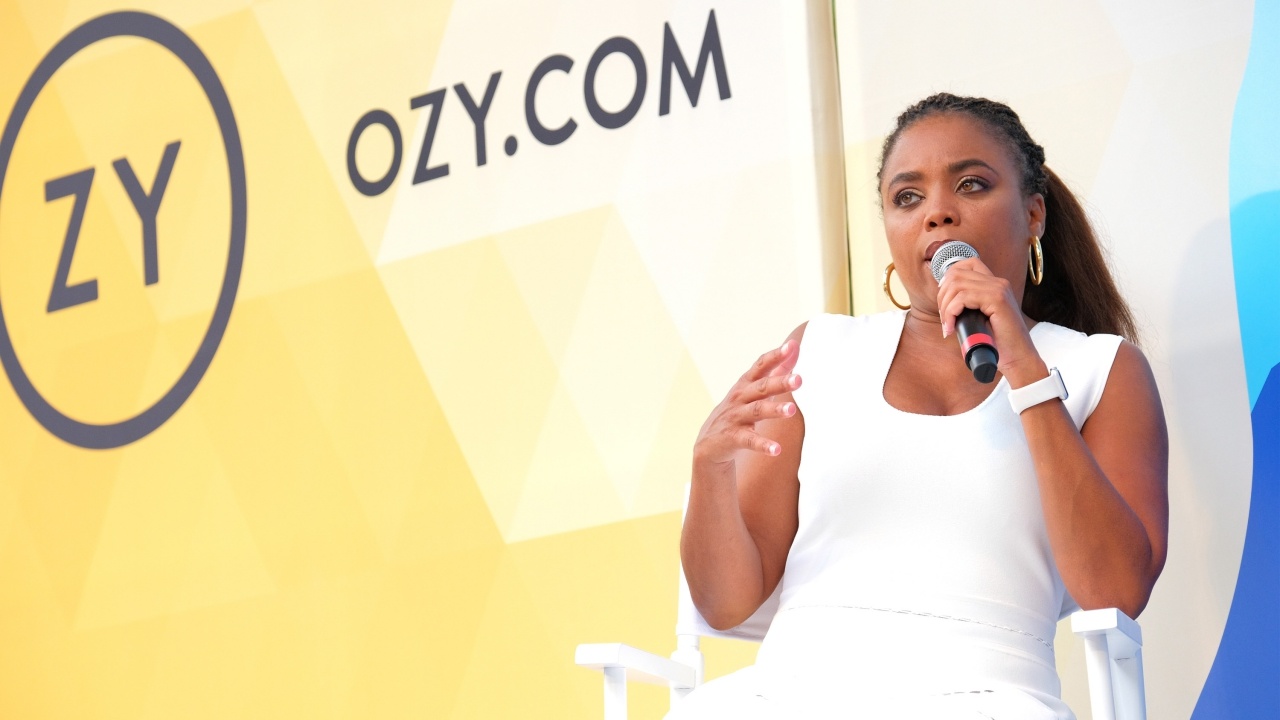 Remember when ESPN used to show sports, without the constant extreme-left bias and social commentary? It was like the MTV of sports. Jemele Hill has been a large reason for the nonstop politicization of the network and sports as a whole. To give you some background, Hill gained attention last year for her Sept. 11 tweet calling President Trump a "white supremacist," a "bigot" and "the most ignorant, offensive president of [her] lifetime."
Following the tweet, Al Sharpton threatened to boycott ESPN if Hill was fired — she was not fired or even suspended. Less than a month later, Hill called for companies who advertise with the Dallas Cowboys to boycott the team's stance on the National Anthem protests. She was suspended for two weeks. Bob Iger, CEO of Disney, ESPN's parent company, hinted that he did not fire Hill because of her race, saying that it is difficult for him "to understand what it feels like to experience racism."
Recently, in an interview with Al Sharpton, she described Trump's stance on kneelers as "racial pornography" to "stoke his bias".
She added:
And, really, if anybody knew just even the smallest bit of American history, they would understand that what the players have chosen to do is the most patriotic thing that you could, and Colin Kaepernick, who this conversation started with, and still is very much the foundation of this conversation.
Most outlets largely ignored the comments, choosing instead to highlight Hill's statements regarding her departure, even lauding her role in strengthening stories that involve "the intersection of sports, race and politics."
Hill left her position as co-host on ESPN's 6 p.m. edition of SportsCenter for a position at the sports network's social justice-oriented website, The Undefeated.
The Undefeated is a natural home for me, given that it's a site about the intersection between sports, African-Americans, race, culture. It mixes all those things that I think are even more vital, now, to discuss, and I wanted to do it on a platform that was deeply aligned with who I was as a person.
Hill left her position as co-host on ESPN's 6 p.m. edition of SportsCenter for a position at the sports network's social justice-oriented website, "The Undefeated."
Well apparently even that isn't enough. She has decided to leave the network, which she announced at something called Ozyfest:
It's sort of a realization… I'll be candid. Obviously some of the things that have happened in the last 10, 11 months have played a role in that. But even before any of that stuff happened with Donald Trump, I was feeling… I just wondered to myself, when my contract with ESPN was up, in a few years, whether or not I would continue on… in sports period. There is a real concentration, still a real need, on stories about women of color… that will be a huge focus of what I do.
Wow. What a time to be alive. That's all I can say, really. What a time to be alive.


This article originally appeared on Glenn Beck

Glenn Beck
Known for his quick wit, candid opinions and engaging personality, Glenn Beck has attracted millions of viewers and listeners throughout the United States with The Glenn Beck Program. His radio show is now heard on over 400 stations and is... Read more