Palm Reader Allegedly Tricks Woman into Paying $70,000 for Exorcism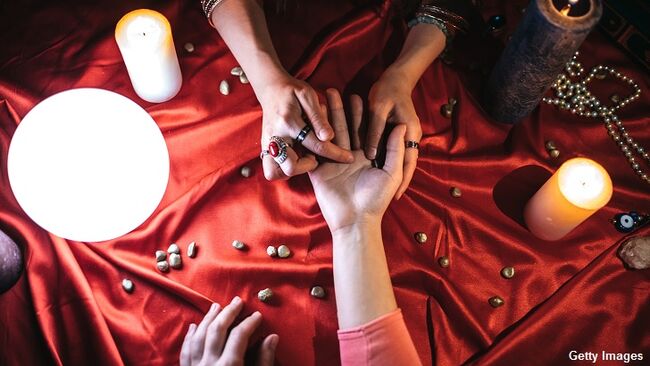 A self-described 'psychic palm reader' in Massachusetts is accused of orchestrating an elaborate scheme in which she convinced a woman that her daughter was possessed by a demon and then had her to pay around $70,000 to remove the evil spirit. Authorities in the town of Somerset reportedly arrested Tracy Milanovich earlier this week following a complaint from a former client who came to the cops with a rather jaw-dropping story. The unnamed woman told police that her ordeal began back in the middle of November when she visited the purported psychic for a tarot card reading and, during the session, was given some unsettling news.
According to a police report, Milanovich informed the woman that she was "dead in God's eyes" and that her daughter was afflicted by a dark force. As one can imagine, this prognosis proved to be quite problematic to the client and she agreed to pay the psychic $1,000 for help in the matter. However, a week later, Milanovich explained that the problem was much worse than she had originally thought and that the child was, in fact, possessed by a demon. In order to eradicate the sinister spirit and save their respective souls, the palm reader allegedly said, she would need an additional $6,000, which the concerned mother promptly paid.
Find out how this unfortunately story quickly devolved from there at the Coast to Coast AM website.

Coast to Coast AM with George Noory
Want to know more about Coast to Coast AM? Get his official bio, social pages & articles on iHeartRadio!
Read more