Creepy Clown Irks Authorities in Ukraine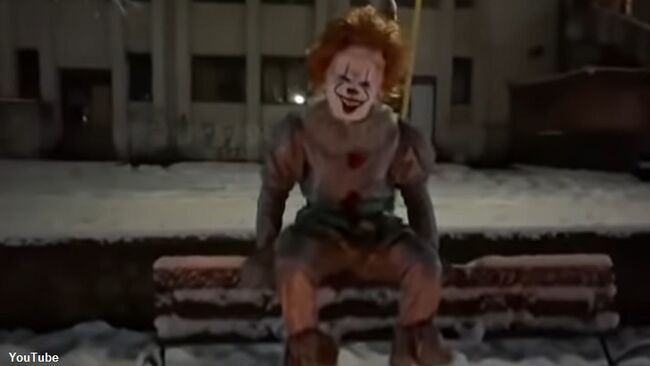 Pranksters in Ukraine who have been dressing up as Pennywise the clown, scaring strangers, and posting videos of the incidents on YouTube are tempting fate as authorities are now on the hunt for the group and say that their antics are illegal. According to a local media report, the bizarre brouhaha began back on December 9th when the prankster was first spotted in the city of Mukachevo, appearing from behind a wall and startling motorists. After pictures of the clown were published in an area newspaper, similar sightings of the character became a daily occurrence and soon videos of his 'performances' starting popping up online.
Although some residents of Mukachevo found the pranks to be amusing, others weren't too thrilled about the prospect of being terrified by a stranger dressed as a creepy clown. In turn, regional authorities announced that they have begun criminal proceedings surrounding the publication of the videos. Specifically, they say that they violate a statute that prohibits "making and distributing a video that probably promotes a cult of violence and cruelty." Lest one think that the clown and his cohorts might receive a slap on the wrist should they be caught, violating the law could actually send the faux Pennywise to prison for five years!
More on this very strange story at the Coast to Coast AM website.

Coast to Coast AM with George Noory
Want to know more about Coast to Coast AM? Get his official bio, social pages & articles on iHeartRadio!
Read more