Bigfoot Spotted on Highway Traffic Cam?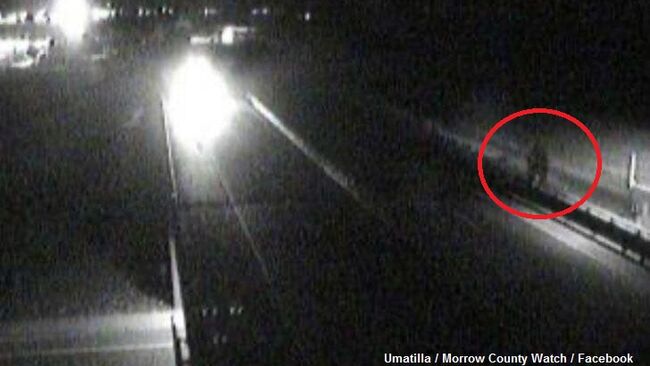 An intriguing traffic camera image from a highway in Oregon may confirm a motorist's contention that they spotted Bigfoot while driving through the area last month. According to a Facebook group that tracks scanner reports in the state, the sighting occurred back on November 30th when an individual made what was described as a "frantic phone call" to the state police and said that they had just seen Sasquatch. The witness claimed that the creature was "dwarfing the guard rail" and "too big to be a bear," while also walking in a bipedal fashion.
What would otherwise be a fairly run-of-the-mill Bigfoot sighting took an interesting turn when the 911 dispatcher turned to an Oregon Department of Transportation website that just so happened to have a camera placed at the area where the creature was purportedly seen. Remarkably, the system had an image from around the time of the incident and, in the photo, what appears to be a large, bipedal creature can be seen standing alongside a guardrail.
More on this weird story at the Coast to Coast AM website.

Coast to Coast AM with George Noory
Want to know more about Coast to Coast AM? Get his official bio, social pages & articles on iHeartRadio!
Read more