Exorcists Slam 'Demonic' Children's Book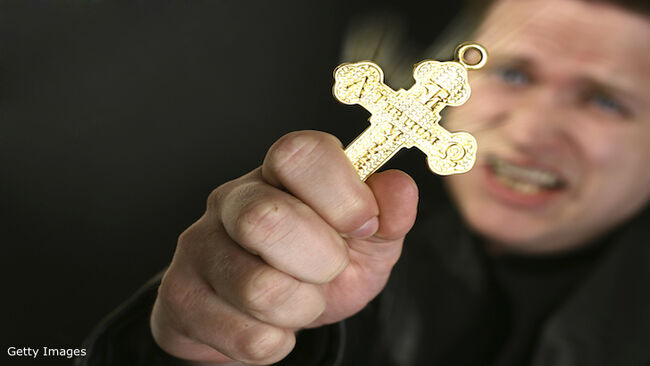 A group of exorcists are sounding the alarm over a children's book that teaches youngsters to summon demons. The troubling tome, titled A Children's Book of Demons, was published back in July, but only captured the public's attention a few weeks ago when Walmart began selling the book. As one can imagine, this sparked a considerable outcry online from people concerned about exposing kids to the proverbial dark arts, despite the fact that the 'spells' contained in the book are fictional and center around things like avoiding chores or besting bullies.
The furor surrounding the book has now reached all the way to Rome by way of a scathing statement from an organization known as the International Association of Exorcists. Group president Father Francesco Bamonte wrote on their website that "you don't mess around with demons. Whoever invites a child to summon a demon is like a person who puts a grenade in their hands to play with. Sooner or later the child will pull the pin and the bomb will explode in their hands."
More on this bizarre story at the Coast to Coast AM website.

Coast to Coast AM with George Noory
Want to know more about Coast to Coast AM? Get his official bio, social pages & articles on iHeartRadio!
Read more