Infamous 'Haunted' Palace in UAE Opened to the Public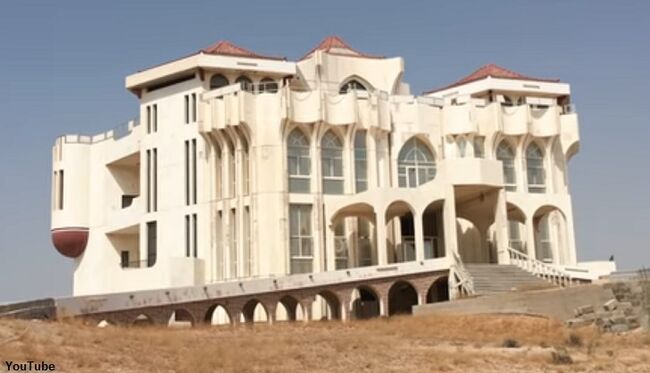 An abandoned palace in the United Arab Emirates that has long been rumored to be one of the most haunted locations in the Middle East has opened its doors to the public. Known as the Al Qasimi palace, the opulent resident in the city of Ras Al Khaimah was reportedly build back in 1985. However, legend has it, the family who had planned to live at the huge home fled the sight after they experienced unsettling paranormal activity such as furniture moving on its own. One version of the story states that the unnerved residents actually only spent one night at the site before decided that they'd had enough and wished to never return.
While that version of events may be more hyperbole than genuine history, the Al Qasimi palace has nonetheless sat abandoned since shortly after construction was finished. And, over time, the haunted reputation of the site has grown exponentially to the point that it is included on most shortlists for the spookiest locations in the Middle East. Bolstering the initial story that was attached to the site are claims by local residents that the ghostly faces of children can sometimes be seen peering out the windows of the palace.
More on this creepy story, including a look inside the infamous palace, at the Coast to Coast AM website.

Coast to Coast AM with George Noory
Want to know more about Coast to Coast AM? Get his official bio, social pages & articles on iHeartRadio!
Read more