Stanton Friedman's Collection of UFO Files to be Cataloged by Archivists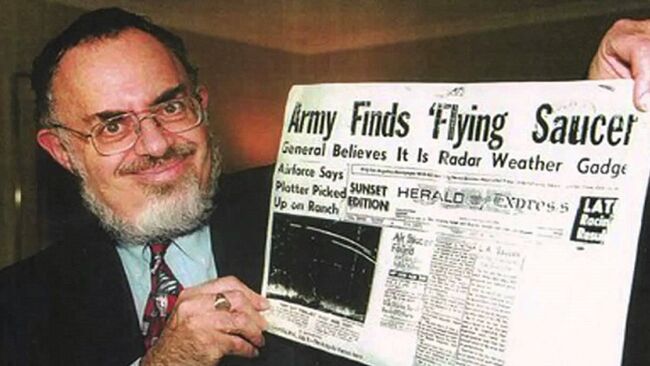 An enormous cache of files, records, and correspondences amassed by the late UFO researcher Stanton Friedman throughout his epic 60 years of researching the phenomenon is being cataloged by professional archivists in Canada. According to a report from Motherboard, the project began back in January when staff at the Provincial Archives in New Brunswick, where Friedman lived, heard that the iconic advocate for the reality of flying saucers had announced his retirement. In response, they asked if he would donate his collection of UFO material to the archive for preservation and he agreed to the thoughtful proposition.
As one might expect, the total amount of UFO material collected by Friedman over the last sixty years proved to be considerably voluminous. By way of a staggering five cargo vans, a jaw-dropping 300 or so boxes of paperwork were delivered to the office of the Provincial Archives and they expect even more files to arrive over the next few weeks and months. Archivist Joanna Aiton-Kerr told the CBC that if they lined up all of the material they've received so far it would stretch a stunning 200 feet.
More on this remarkable story, including how long archivists think it will take to organize the complete collection, at the Coast to Coast AM website.

Coast to Coast AM with George Noory
Want to know more about Coast to Coast AM? Get his official bio, social pages & articles on iHeartRadio!
Read more