Watch: Rats Taught to Drive Tiny Cars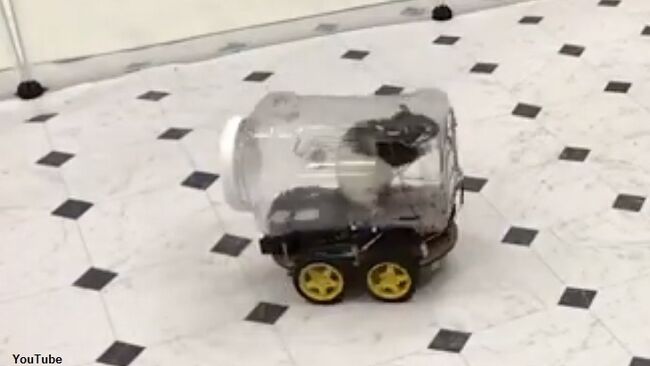 A team of researchers in Virginia recently managed to teach rats to drive tiny cars in order to obtain a food reward. The remarkable study was reportedly conducted by University of Richmond scientists curious about the limits of the creatures' cognitive ability. In a clever test, the group built electric-powered, rat-sized cars that became mobile when the animals entered the vehicle and could be steered using a bar contained in the proverbial driver's seat.
The scientists proceeded to reward the rats with a piece of food when they made the car move and then began placing the treat at various difficult-to-reach places within the test area to how the rodents would respond. Amazingly, it would appear that the creatures overcame the challenge with surprising ease. Lead scientist Kelly Lambert observed that "they learned to navigate the car in unique ways and engaged in steering patterns they had never used to eventually arrive at the reward."
More on this story, including video of the driving rats in action, at the Coast to Coast AM website.

Coast to Coast AM with George Noory
Want to know more about Coast to Coast AM? Get his official bio, social pages & articles on iHeartRadio!
Read more