President Trump Shares Mothman Tweet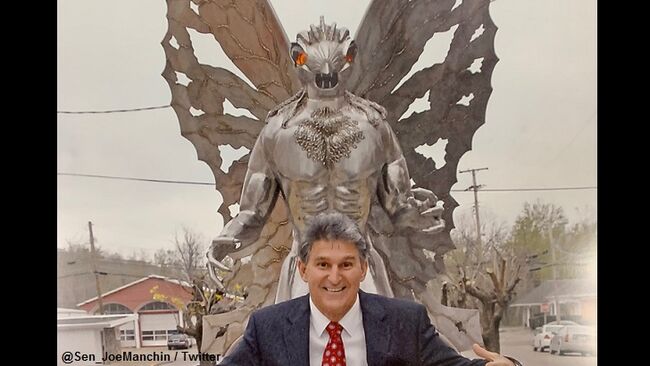 Paranormal enthusiasts were left scratching their heads this weekend when President Trump retweeted a message concerning, of all things, Mothman. The weird and wholly unexpected turn of events began on Saturday morning when West Virginia Senator Joe Manchin tweeted a picture of himself standing in front of the iconic Mothman statue located in the city of Point Pleasant. "Wishing everyone in Mason County a happy Mothman Festival today," he declared as thousands of people were descending on the region for the annual celebration dedicated to the infamous and mysterious creature.
The fairly standard bit of fun community outreach took a strange turn on Sunday morning when President Trump unexpectedly shared Machin's tweet from his own account and included the cryptic message "I go along with Joe!" Alas, since that was all that the president said about the tweet, many were left wondering what exactly he might have meant and if the message was some kind of endorsement for the Mothman legend. Unfortunately, it would seem that the White House press pool has yet to ask the president for his thoughts on the notorious cryptid which he digitally crossed paths with over the weekend, but one hopes that it may come up sometime soon.
More on this bizarre meeting of politics and the paranormal at the Coast to Coast AM website.

Coast to Coast AM with George Noory
Want to know more about Coast to Coast AM? Get his official bio, social pages & articles on iHeartRadio!
Read more