Possible Earhart Skull Fragments Found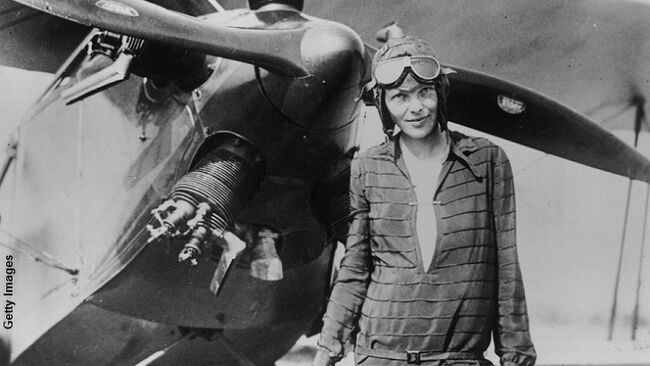 The much-heralded National Geographic expedition in search of an answer to the Amelia Earhart mystery managed to unearth what is being called a 'tantalizing clue' from a rather surprising location. Conducted earlier this month, the exhaustive project was helmed by oceanographer Robert Ballard, who famously discovered the wreckage of the Titanic, and searched the waters around the uninhabited island of Nikumaroro in the Pacific Ocean using an advanced aquatic exploration vessel known as the E/V Nautilus.
Concurrent to Ballard's work in the water, a team of archaeologists and anthropologists scoured the island looking for a possible piece of Earhart's plane or other debris which might indicate that the aviatrix and her navigator, Fred Noonan, landed there. Alas, it would seem that the underwater search failed to produce anything that might have been a piece of wreckage from the lost airliner that carried the duo to their mysterious fate, although there were apparently quite a few close calls that turned out to be busts.
Nonetheless, the expedition reportedly did find something which could lend credence to the idea that Earhart and Noonan spent their last days on Nikumaroro. Researchers from National Geographic were actually able to locate skull fragments which may be the same pieces of bone that were found on the island in 1940 and subsequently lost. Amazingly, the remains were found at a museum in nearby Kiribati and determined by forensic anthropologist Erin Kimmerle to be part of an adult female's skull.
More on this highly intriguing turn of events at the Coast to Coast AM website.

Coast to Coast AM with George Noory
Want to know more about Coast to Coast AM? Get his official bio, social pages & articles on iHeartRadio!
Read more