Slew of New 'Fast Radio Bursts' Found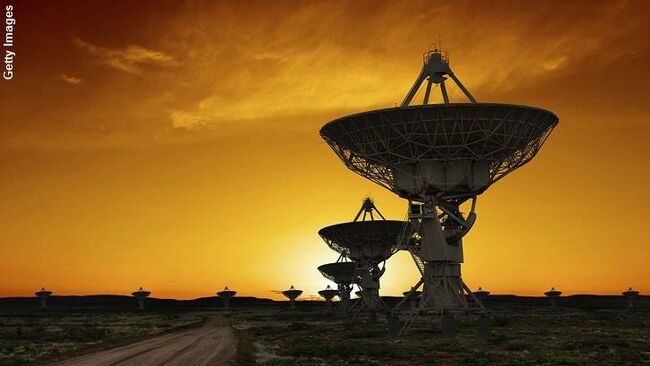 Astronomers hoping to unlock the secret of the mysterious space phenomenon known as 'fast radio bursts' may have picked up some new clues thanks to the detection of a whopping 19 new signals. Since they were discovered 2001, these potent but brief radio pulses have puzzled scientists since they are particularly fleeting and seemingly occur at random aside from one spot in space where they are known to repeat. As once can imagine, the phenomenon has proven to be rather tantalizing realm of research to the astronomical community, since their sheer strength hints at the possibility of an ET origin.
The most recent attempt at solving the mystery of the pulses comes from Australia where a team of researchers wielded a monstrous array of 36 radio telescope dishes to scan the sky looking for FRBs. According to the astronomers behind the project, the massive system was able to scan a section of space 1,000 times the area of the full moon. And, by any measure, it appears that the endeavor was a rousing success as the group announced this week that they have found 19 new FRBs which nearly doubles to total amount of pulses that have been observed to date.
Learn more about what the project uncovered at the Coast to Coast AM website.


Coast to Coast AM with George Noory
Want to know more about Coast to Coast AM? Get his official bio, social pages & articles on iHeartRadio!
Read more