Video: Beluga Whale Wanders Into the River Thames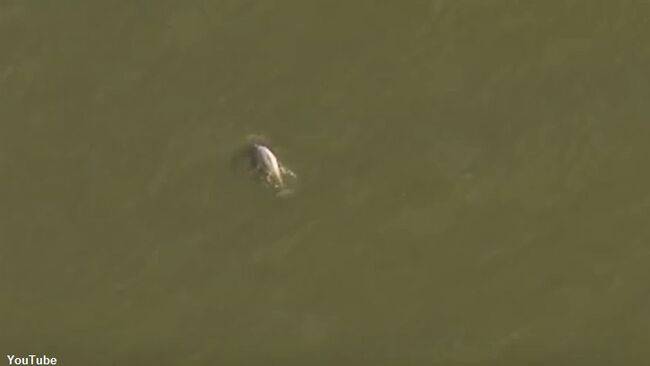 To the amazement of wildlife experts and onlookers in a British town, a beluga whale has been spotted in the famed River Thames. The creature was initially noticed late in the morning on Tuesday by an ecologist who posted footage of the out-of-place animal on Twitter. Dave Andrews marveled "can't believe I'm writing this, no joke – beluga in the Thames" and went on explain that the creature was "feeding around the barges" with seemingly no plans to leave the area.
As to how the beluga whale wound up nearly 1,000 miles away from its native habitat, marine biologists are uncertain, but suspect that it somehow got disoriented and wound up swimming into the river. They also posited that the creature could be sick, although it seemed to be behaving normally and did not appear to be in distress. "We are not particularly concerned about its welfare apart from the fact that it really shouldn't be there," a marine life rescue worker explained to a British newspaper.
Check out video of the beluga whale who wandered off course as well as reaction from astounded residents of the town at the Coast to Coast AM website.


Coast to Coast AM with George Noory
Want to know more about Coast to Coast AM? Get his official bio, social pages & articles on iHeartRadio!
Read more