Ghost Hunter Busted for Strange Submarine Heist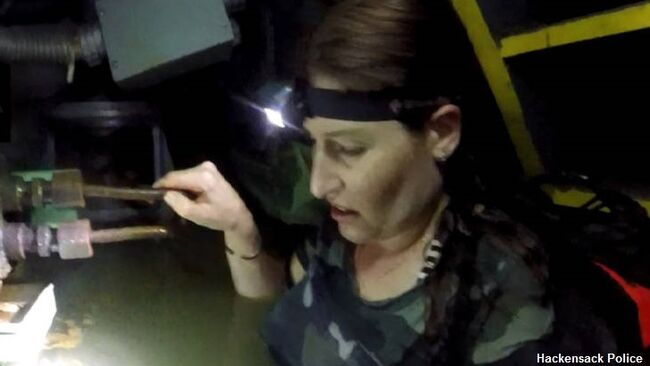 A Connecticut psychologist who moonlights as a ghost hunter has found herself in hot water with authorities following what they say was an audacious heist from a historic submarine. Laura Palmese was reportedly arrested earlier this week for breaking into the USS Ling, which is moored at the New Jersey Naval Museum, and stealing items from the ship. Police say that Palmese and an accomplice actually jumped into the Hackensack River and swam to the submarine in order to gain access to the vessel.
According to authorities, the pair subsequently pilfered a lantern and a uniform lapel from a display on the ship. However, the duo apparently didn't count on the submarine being protected by a security system as their misadventure was captured by video cameras. The footage ultimately led to Palmese and Stevens being identified by investigators and subsequently arrested for the caper. They now face burglary and theft charges for the strange heist.
Find out more about this odd story at the Coast to Coast AM website.


Coast to Coast AM with George Noory
Want to know more about Coast to Coast AM? Get his official bio, social pages & articles on iHeartRadio!
Read more