Brad Paisley Surprises Coffee Fans In Texas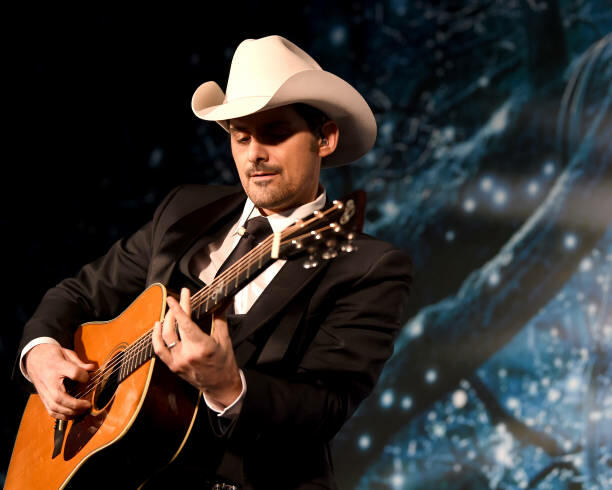 On Friday, coffee fans in Texas got the surprise of a lifetime when none other than Brad Paisley decided to sit down and play a set at a The Woodlands, Texas coffee house. 
The singer was in town to perform at the Rodeo Houstonon Saturday when he decided to give unsuspecting coffee lovers at the Blue Door Coffee Company a little something to go with their java. 
He's been pals with the shop's co-owner, Chad Gauntt, for "more than a decade" now, according to the Houston Chronicle.
The owner tried to keep Brad's not-so impromptu show a secret, but word got out anyway. "It was supposed to be a secret. I have 15 employees. I think every single employee told about 10 people," Gauntt said. However, he still introduced Paisley as "Bradley Douglas," the singer's first and middle name, for those who didn't already know.
Brad performed a number of his hits and even one unreleased song called "No I In Beer."
Check out some of Brad'sperformance here.
Photo: Getty Images/Cooper Neill