Good morning! Let's get a new day started... but first... anyone have any sinus-anti-pollen ideas to share? IDK what's going on, I never get hit with this stuff, but for whatever reason my eyes are burning and I feel like I've got some sort of sandpaper in my throat, which isn't sore... so IDK...
... weird right?
I'm done whining now lol... Let's get into what you need to know about today! Let's start with the GAME OF THRONES OREO COOKIES YA'LL!
All black packaging. Tasty OREO goodness. Get some. You know you want 'em...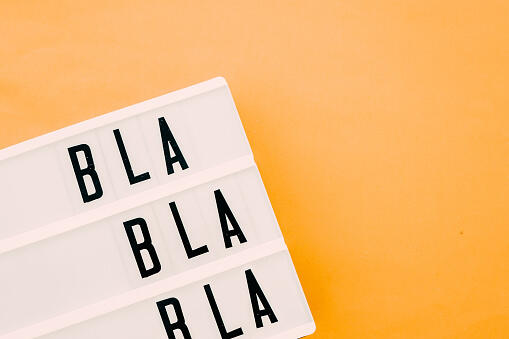 @gettyimages
Here's what is TRENDING THIS MORNING:
National Walking Day. The first Wednesday in April is National Walking Day. The American Heart Association sponsors this day to remind people about the health benefits of going for a walk.
Avengers: Endgame: It's breaking records and the internet with its first-day sales.
Eric Holder: The alleged killer of rapper Nipsey Hussle was arrested on Tuesday.
AAF: The Alliance of American Football League halted operations with two weeks left in the regular season.
Lori Lightfoot: She was elected as Chicago's first gay and black female mayor.
Maisie Williams: The Game of Thrones star appeared to drop a big spoiler on Jimmy Fallon-- or was it just an April Fools' prank?
Russ: The Oklahoma City Thunder's Russell Westbrookhad the NBA's first 20-20-20 game since Wilt Chamberlainand dedicated it to Nipsey Hussle.
Bryce Harper: He was booed during his return to Washington, D.C., struck out twice and then nearly hit for the cycle with a single, double and homer that included a dramatic bat flip.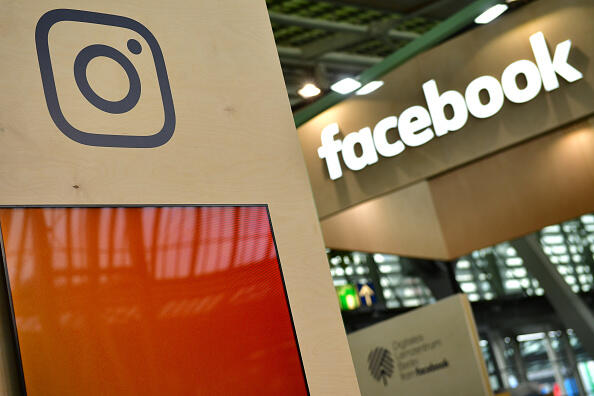 @gettyimages
How many hours a day do you think you spend on social media? It's probably a lot more than you realize. A survey found that 25 percent of Americans spend 10-plus hours a day on social media. 50 percent said they spent three hours a less or day on social media. Another 25 percent said they spend 4-10 hours a day consumed by social media. 50 percent of respondents say they get their news and stay updated via Facebook. 75 percent said they use Facebook to "fill spare time." 
Tough to detox … Study participants were asked to go without social media for seven days and record their experience in a journal. Only 10 percent were able to go the full seven days. 25 percent couldn't last more than three days. 
Of those who took the challenge, 75 percent of women and 50 percent of men said that giving up social media for a week gave them serious anxiety. 75 percent of the respondents said it was especially tough to stay away from Twitter and 50 percent felt the same way about Snapchat and Instagram. (The Ladders)
Be kind… According to a new study from Michigan State University, one of the secrets to being happy in a relationship is finding a kind person. (Market Watch)
Can you guess which country is the most desired vacation destination in the world? If you said Italy, you'd be right. A study from travel website Travel Supermarket found that Italy is the number one country people search for when planning their vacations. (Travel & Leisure)
Do you sleep on the same side of the bed every night? Twitter user and Irish journalist @SteveO'Rourke sparked a Twitter debate after he revealed that he and his partner don't sleep on the same side of the bed every night. Seems they switch sides based on who gets into bed first or how they're feeling that day. He Tweeted: "We were just chatting in work and apparently it's weird that Amy and I don't sleep on the same side of the bed every night. Some nights I like to sleep by the window, some nights the door. It's not really that unusual, is it?" Thoughts?
RICH PEOPLE MOST LIKELY TO GET DRUNK AND SHOP ONLINE
According to a new survey, rich people are most likely to get drunk and shop online.
Men who drink spend an average $448 on their drunken purchases each year. But the kicker is, most drunk online shopping is done by people with an income of $92,000 -- which is more than twice the national average. (MarketWatch)
Is It Ever OK to Break up With Someone With a Text?
Is it ever OK to break up with someone with a text?
What if you've gone on fewer than four dates. Do you really need to make a call? Or, sit down for a face-to-face?
What if you REALLY want them to leave you alone? Sending a breakup text is pretty much guaranteed to make them hate you.
Sending a breakup text is less cruel than ghosting, isn't it?
Then again, why can't you just be an adult, and talk it through? What are you afraid of?
NEW HOT SAUCE MIMICS THE SYMPTOMS OF A SPIDER BITE
A new hot sauce from England is supposed to be so wicked that it mimics the bite of a spider.
Scientific Steve's Venom Chilli Sauce supposedly causes muscle spasms and burning, just as if you were bitten by a Trinidad Chevron tarantula.
Fun times! (BroBible)
SPRING TIME INSTAGRAM TRENDS...
Everyone wants to have the best IG feed, right? Well, half of the battle is looking fantastic in all those perfectly-filtered photos. With springtime coming in hot, it's now time to spice up that feed with trendy fashions that will make your followers' jaws drop. According to the fashion experts, here's what's hot for Spring 2019:
Tie-Dye
Jewelry made of shells and pearls
Layering leather pieces
Strappy sandals
Beige on beige
"Utility belt bag" fanny packs
Now there's no excuse not to get out there and rock these looks ahead of the game. Afterall, your bazillions of followers would expect nothing less from you than being a fashion-forward, trend setting, Insta model (or just look like one), now would they?
Source:Who What Wear
BIG TRENDS COMING YOUR WAY THIS APRIL...
We made it to April and there's a lot going on this month. Many fans of "Game of Thrones" are anxiously awaiting the return of the beloved series and the Easter Bunny will be delivering treats later this month, but here's what else you'll be seeing more of in the coming weeks.
'80s sleeves- Believe it or not, puffy sleeves are making a comeback. So get ready for big, billowy arms on dresses and blouses just like they wore in the 80s.
Peeps-flavored everything- Easter is this month, so we're already going to be overloaded with sugary treats, but this year, Peeps are taking over. The flavor of the sugar-coated marshmallow goodies is making its way to Dunkin' donuts, breakfast cereal, and coffee creamer ahead of the Easter Bunny's big day.
Leading ladies- FromSelina Meyeron "Veep" to the return ofDaenerysTargaryenon the final season of "Game of Thrones," April is all about strong women and we can't wait to watch.
Oat milk- The newest trendy non-dairy beverage is oat milk, so if you want to upgrade your almond milk, try it in your lattes, smoothies, and baking.
Shell jewelry- Forget your college boyfriend's puka shell necklace, these are designer pieces using nature's little trinkets as inspiration, just in time for beach season.
"Sober curious"- If your bestie passes on happy hour cocktails and suggests a coffee date instead, maybe she's into one of the big wellness trends now: not drinking alcohol. It's the idea of checking out a life of sobriety without any commitment and lots of people are giving it a try these days.
Source:PureWow