Welcome to the WEEKEND! Ya know, I hope you've got the chance to unplug a bit today... you do work so hard... and the most important thing you can do is take care... of you! So make sure you do some YOU, okay?
Get that blowout. Mani/Pedi? Why not? Take a drive. Go on a date. Invite the friends over... It's worth it... because you are worth it!
Thanks for choosing to #ReadThisNOW... If you need me, remember you can always get me via email... tk@iheartradio.com. Facebook's messenger works, too. So does Instagram... but that's also Facebook.
#LoveToby
Now... here's what I'm blabbing about on an @iHeartRadio enabled smart device near you this weekend...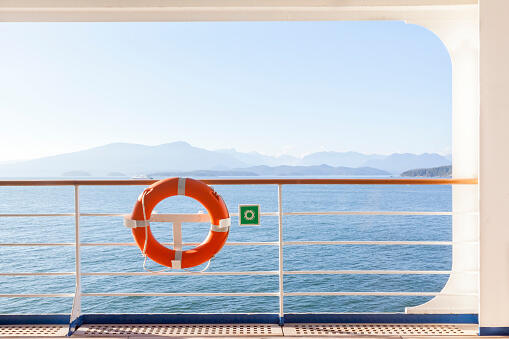 @gettyimages
TEACHERS: NORWEGIAN CRUISE LINES wants to send YOU on a free cruise!!!
You know that one teacher who made school and learning fun? Norwegian Cruise Line wants to recognize those amazing educators by giving them a free cruise! They're running a new contest and the winners will win a free trip.
NCL is giving 15 teachers in the U.S. and Canada a seven-day cruise for two and you can nominate an educator who shows a passion for spreading the joy of learning. And if you are one, nominate yourself! Tell them "how your candidate is bringing joy to the classroom" and then cast your vote. The top 15 will win the cruise, as well as an invitation to an award ceremony and the chance to win the grand prize of $15,000 for their school.
Source: Good Morning America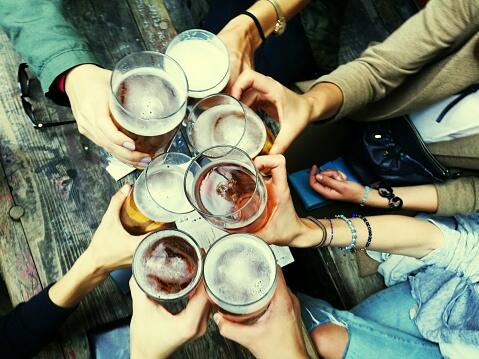 @gettyimages
BEER: Now... the frothy fermented drink of choice for so many is trying to get HEALTHIER!
Some folks like to finish off a workout with a nice cold beer, but the thought of that leaves some health nuts feeling guilty. But there's a new trend of "wellness beers" also called "recovery beers" that are made for a post sweat sesh drink. So yes, even beer is getting better for you.
These brews are typically less potent than craft beer, staying around 5% ABV or less, and they're made with minerals, sea salt, and electrolytes, which are all meant to help your body recover. Those electrolytes are also a key ingredient in Gatorade and help your body absorb nutrients and balance pH levels, so those recovery beers are basically like boozy Gatorade.
Boozy. Gatorade. Yeah. They said that.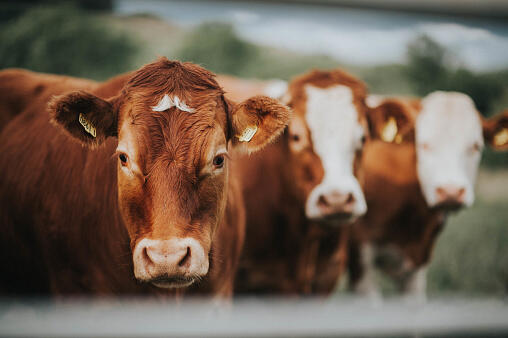 @gettyimages
BUT WAIT: BUDWEISER-INFUSED MEATS??! THIS IS A THING?? Yup...
Drinking a beer while you eat is fine, but if you wish your meat was actually made with beer, too, now you're in luck. Budweiser is partnering with corn-fed meat brand Coleman Natural on a new line of beer-infused pork products.
They've announced plans to "reinvigorate" grocery aisles with Budweiser jalapeño cheddar beer brats, Budweiser barbecue sauce-slathered St. Louis ribs, and pulled pork. These boozy meats are set to hit stores by early summer.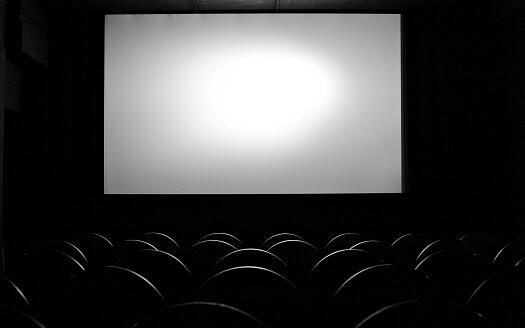 @gettyimages
Thinking about a MOVIE this weekend that isn't CAPTAIN MARVEL??
Well, there are other movies opening this weekend, even though it looks like Captain Marvel is set to own things... again. Looks like Disney/Marvel could bank $200 MILLION this weekend alone!
But... there are others. Here's what you can go see:
Captive State, Rated PG-13:Set in a neighborhood in Chicago, after aliens have already taken over as rulers.Starring:John Goodman, Ashton Sanders, Jonathan Majors, Vera Farmiga
Wonder Park, Rated PG: June's imagination comes alive in the form of an amusement park.Starring: Sofia Mali, Jennifer Garner, Kenan Thompson
Five Feet Apart, Rated PG-13:Two teenagers with the same life-threatening illness fall in love after meeting in a hospital.Starring: Cole Sprouse, Haley Lu Richardson, Moises Arias
The Aftermath, Rated R:After World War II, and a British colonel and his wife must live in Hamburg… but there's tension between them and the previous owner of the house, who is German. Starring: Keira Knightley, Ned Wills, Pandora Colin, Jason Clarke
AND... here comes some news of the RIDICULOUS...