THE COVID DIET
During periods of stress, people tend to eat more and show a greater preference for higher calorie foods. The sweeter and saltier the better. Regardless of hunger, a tasty snack can feel comforting. The COVID-19 pandemic has upended nearly every facet of our daily lives. It's also changing the way we eat. 
One recent survey found that 42% of respondents indicated they're purchasing more packaged food than they typically would and less fresh food. 
**FYI: Sales of frozen pizza have almost doubled. Sales of frozen appetizers and snacks – think Bagel Bites – are over a third, while ice cream sales have increased 36%.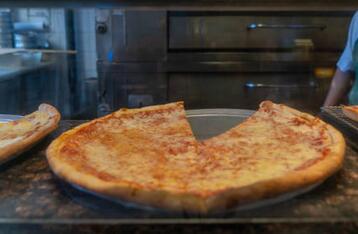 photo credit: Getty Images