Movie theaters have closed nationwide due to the coronavirus pandemic, turning the country's 40,000-plus screens dark. With movie theaters locked down for the foreseeable future, some studios took the extraordinary step of funneling new or recently released films onto home viewing platforms. 
Universal Pictures will make its current and upcoming films available for on-demand rental, becoming the first major studio to break the traditional theatrical window of 90 days.
**FYI: A 48-hour rental will cost $19.99.
**FYI: For the studios, box office still is the primary revenue generator. Last week, the Motion Picture Association said worldwide ticket sales reached $42.2 billion last year.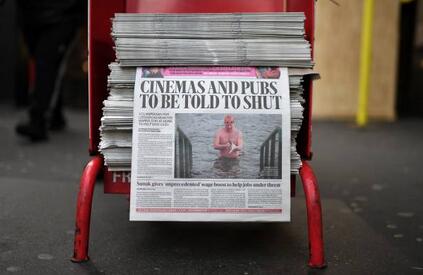 photo credit: Getty Images