This is What People Google the Most Around Thanksgiving!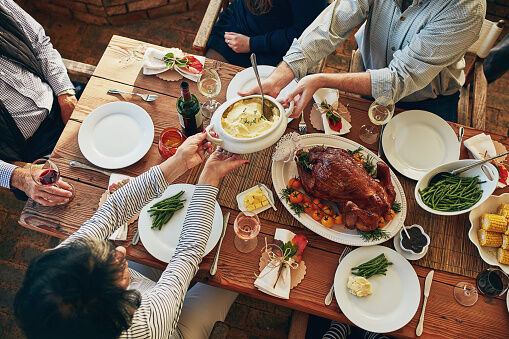 We're now less than two weeks away from Thanksgiving and you're either pumped up to eat a lot of food or fearing for your life because you aren't ready to host your family in your home. However, apparently everyone else is feeling the same way according to a study conducted by CenturyLink using Google Trends.
Google trends tracked down the most common searches around Thanksgiving from the past few years and then grouped them together by state. One of the outliers is New York because they search for "Macy's Parade," which makes sense because that's where it happens, but here are the rest of the top searches:
Restaurants open on Thanksgiving near me
Alabama
Indiana
Georgia
Kentucky
"Pumpkin pie"
"When is Thanksgiving"
Arizona
California
Florida
Idaho
Nevada
New Mexico
North Carolina
South Carolina
Texas
Utah
"Turkey bowling"
"NFL on Thanksgiving Day"
Delaware
Hawaii
Massachusetts
North Dakota
Rhode Island
"Vegetarian Thanksgiving"
District of Columbia
Oregon
"What is Thanksgiving"
Iowa
Kansas
Maine
Maryland
Michigan
Minnesota
Montana
Nebraska
Ohio
Tennessee
"Pecan pie"
Mississippi
Louisiana
Arkansas
Oklahoma
"Does Canada celebrate Thanksgiving"
"How to cook a turkey"
"Does England celebrate Thanksgiving"
Pennsylvania
New Jersey
Virginia
"Things to be thankful for"
"Stuffing"
"Friendsgiving"
"First Thanksgiving"
"Turkey trot"
"Thanksgiving games"
Photo Credit: Getty Images

The Kane Show
Want to know more about The Kane Show? Get their official bio, social pages and podcasts on iHeartRadio!
Read more