Randoms-Worst City to Find Love, Flexible Eaters, & More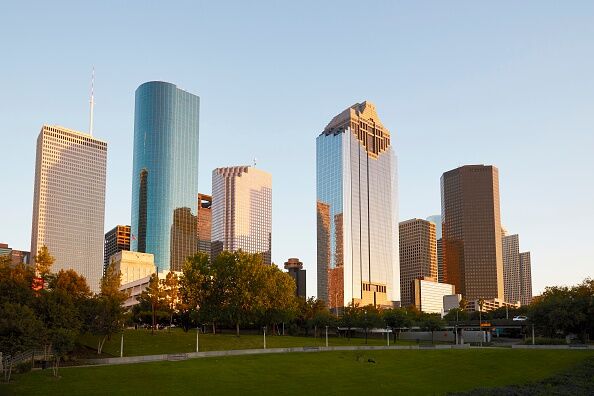 Flexible Eaters … This is a good one for World Vegan Day. According to a new survey, one in three people consider themselves "Flexitarians." Flexitarians are kind of semi-vegetarians. They mostly eat pant-based but have meat every once in a while. The survey found that 52 percent of Americans are incorporating more plant-based meals into their daily lives.
Why are people choosing to be Flexetarians?
To eat healthier without feeling I am depriving myself -- 70%
To feel better physically -- 69%
To feel better mentally -- 57%
To lose weight -- 46%
To set a good example for my children/others -- 27% (SWNS Digital)
It's November 1st, which means It's not too early to start thinking about Thanksgiving … and if you're hosting this year and don't want to hassle with cooking, you're in luck! Neiman-Marcus will ship you a fully cooked Thanksgiving dinner, enough to feed 12 people … for $495 (plus shipping).
If you need a sign that the holidays are coming, this is it ... Target is now selling Sugar Cookie flavored milk. Yum? (Delish)
Let's talk about … salary … A survey by bankrate.com found that Millennials are much more likely to discuss their salary than their sex life. The research found …
33 percent of Millennials have shared their salary with a co-worker, compared to just 18 percent of Baby Boomers.
48 percent of Millennials have told a romantic partner they aren't living with how much they make versus 29 percent of Baby Boomers.
58 percent of 18- to 37-year-olds have told a friend how much they make, compared to 33 percent of Baby Boomers.
64 percent of Millennials have told a family member other than their spouse their salary, compared to 43 percent of Baby Boomers. (Moneyish, The Ladders)
Looking for love in all the wrong places… A new survey found that the worst place in the United States for finding love is Seattle. According to the survey, the women in Seattle are "gloomy" and the guys are "socially awkward". Other cities with love trouble include San Jose, California; Phoenix; Portland; Denver and Philadelphia -- where the survey sponsors discovered the women believe all the men are jerks -- and the men all believe that's a compliment. (Ask Men)

The Boxer Show
Want to know more about The Boxer Show? Get their official bio, social pages & articles!
Read more