Randoms-Who's More Likely to Stay Single & Why...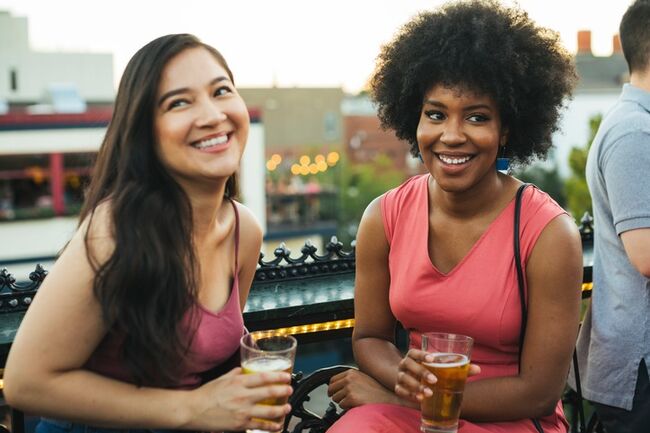 All the single ladies … A new survey by Tinder reveals that 72 percent of Millennials are consciously choosing to be single, and 81 percent say being single is actually beneficial to their personal and professional growth. But the survey revealed some interesting stats about single women in particular:
25 percent of single women say going solo makes them feel empowered (vs. 17 percent of men).
62 percent of women said they'd made a conscious decision to be single to put their needs first (compared to 47 percent of men).
47 percent of women said they'd chosen to be single to focus on studying (compared to 34 percent of men).
61 percent of women were uneasy about getting into a long-term relationship because they were afraid they'd be settling for someone for the wrong reason. (Only 46 percent of men felt that way.)
50 percent of women hesitant to get into a long-term relationship said they were afraid of losing their independence (vs. 46 percent of men). (Cosmo)
Are you working your dream job? A SurveyMonkey poll found that only 22 percent of Americans say they are working at their dream job. (The Ladders)
Talk About It:
What would be your dream job? What's stopping you from trying to get it?
Did you get your dream job … only to realize it wasn't what you thought it would be?
Speaking of work … Have you ever lent money to a co-worker? A survey found that only 7 percent of respondents said they would be willing to loan money to someone they work with. Who would people loan money to? 47 percent of respondents said they would lend to immediate family. That was followed by "no one" at 44 percent and "friends" at 20 percent. Another survey finding: Men are 30 percent more likely than women to charge interest on any money they loan to friends and family. (The Ladders)
Talk About It:
Have you been burned by giving someone a loan?
Do you feel like you're in a constant state of trying catch up? You're not alone. A new survey found that 19 percent of Americans feel like they are chronically behind in life. (SurveyMonkey)

The Boxer Show
Want to know more about The Boxer Show? Get their official bio, social pages & articles!
Read more