Randoms-Don't Hold in your Gas, Decorate for Christmas Early & More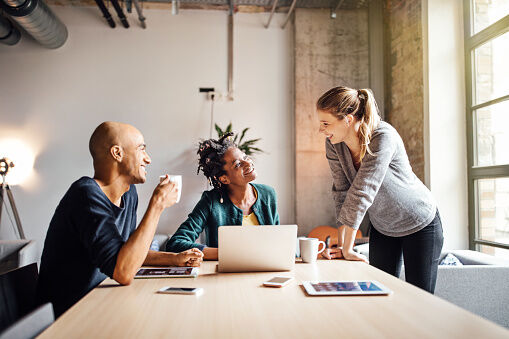 TODAY IS:
Peanut Day
Kids Take Over the Kitchen Day
Positive Thinking Day
Defy Superstition Day
TODAY'S QUESTION:
Who would play you in the movie based on your life?
TODAY'S TOPICS:
Can't wait for the holidays? Go ahead and put up your decorations early … Experts say it can make you happier. "In a world full of stress and anxiety, people like to associate to things that make them happy and Christmas decorations evoke those strong feelings of childhood," says psychoanalyst Steve McKeown. "Decorations are simply an anchor or pathway to those old childhood magical emotions of excitement. So putting up those Christmas decorations early extends the excitement!" (Unilad)
Speaking of the holidays … Amazon has announced that they will be delivering live, 7-foot Christmas trees right to your door this year. The trees will be shipped within 10 days of being cut. Now if they could only decorate it, too … (People)
Good news for vegans who have the late-night munchies … White Castle just became the first fast food chain to make the plant-based Impossible burger available at all restaurants nationwide. (Food and Wine)
Love food? Love travel? Want to make $120,000 doing just that? Luxury resort company Vidanta wants to pay you to travel to their resorts in Mexico – with locations in Acapulco, Los Cabos, Puerto Vallarta and more – to experience all the amenities the resorts have to offer … including lots of delicious food and drinks. Oh, and you'll have to blog about your experience. To apply, go to worldsbestjob.com. (Delish)
Your science tip of the day ... Don't hold in a fart … because it will eventually come out of your mouth. That's right, a new study from Cedars-Sinai Medical Center in Los Angeles reveals that holding in your gas isn't just uncomfortable, it can actually get re-absorbed into your circulation and end up escaping out of your mouth. No, not from a burp – but from your breath. Yikes. Talk about bad breath! Not only that, but the research even found that if you hold it for too long, it can basically erupt uncontrollably -- making you really wish you had snuck away to use the restroom when you had the chance. While letting things rip whenever and wherever isn't really possible, researchers say you should excuse yourself to a restroom or somewhere unoccupied and private and relieve yourself instead of holding it in for a long period of time. FYI: The average healthy person has about 8 "gas releases" a day. (Science Alert)

The Boxer Show
Want to know more about The Boxer Show? Get their official bio, social pages & articles!
Read more