No Joke: ABC Cancels "Roseanne"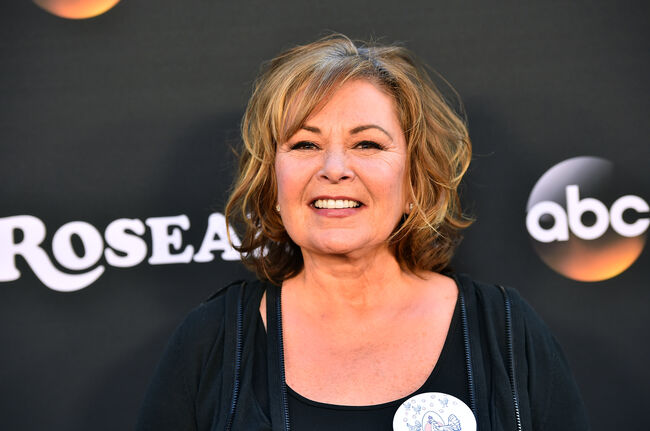 Update: Channing Dungey, president of ABC Entertainment, issued a statement Tuesday saying the show has been canceled in response to Roseanne Barr's tweets.
"Roseanne's Twitter statement is abhorrent, repugnant and inconsistent with our values, and we have decided to cancel her show," the statement read.
Wanda Sykes says she is pulling out as consulting producer on the Roseanne reboot after lead Roseanne Barr took aim at former Obama White House adviser Valerie Jarrett on Twitter.
Barr made a controversial comment Tuesday, which has now been deleted, in response to a tweet that accused Jarrett of helping "hide" misdeeds for the Obama administration.
"muslim brotherhood & planet of the apes had a baby=vj," Barr wrote, using Jarrett's initials.
Jarrett, 61, is African American and worked for Obama from 2009 to 2017.
Hours later, Barr apologized for the tweet, describing it as "a bad joke."
"I apologize to Valerie Jarrett and to all Americans. I am truly sorry for making a bad joke about her politics and her looks," Barr said. "I should have known better. Forgive me — my joke was in bad taste."
But that didn't stop Wanda Sykes from sharing a short and simple message of disproval.
"I will not be returning to @RoseanneOnABC," she wrote on Twitter the same day.
Sykes wasn't the only person who disapproved of Barr's comments, the tweets sparked reaction on the social media site from many who criticized her and ABC for allowing her self-titled show to continue.
USA TODAY has reached out to ABC for comment.
The Roseanne reboot has also received backlash for some of its controversial jokes, including jabs at at minority-led series Black-ish and Fresh Off the Boat.
The show, which attracted a whopping 18.2 million viewers in its return to ABC in March after a 21-year absence.

The Boxer Show
Want to know more about The Boxer Show? Get their official bio, social pages & articles!
Read more