The Randoms-There's such Thing as a "Pimple Popping Toy"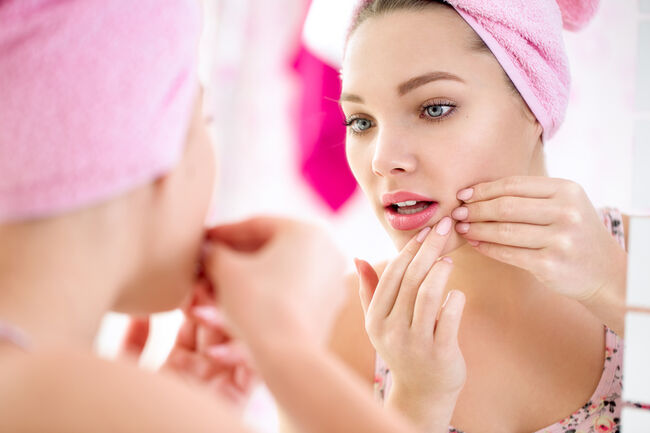 Saying yes … to the less expensive dress … Millennial brides are going with more casual, less expensive wedding and bridesmaid dresses … and it's hurting the bridal gown industry. In addition to the more "dress down" attitude of Millennial couples, the fact is that weddings are very expensive -- so couples are trying to cut corners wherever they can. According to The Knot's wedding study, the average price of a wedding hit an all-time high in 2016 -- $35,329. This less expensive dress trend has caused some bridal stores, like Alfred Angelo, to file for bankruptcy, and others, like David's Bridal, to adapt by offering a collection of lower-priced gowns. (Business Insider)
Embrace the sag ... British style blogger and body positivity influencer Chidera Eggeruewants women to embrace their saggy boobs. She's been using her Instagram account to promote the hashtag #SAGGYBOOBSMATTER, by wearing fashion forward styles, braless -- showing off her natural breast shape. She started this campaign because she was annoyed that fashion ads never feature natural looking breasts that sag with age, pregnancy and breastfeeding. Chidera says, "My biggest goal is to simply normalize nature. Not all natural boobs are saggy. Not all older women have saggy boobs. Boobs are just boobs." Many women have joined her campaign and are sharing their photos on Instagram under the #SAGGYBOOBSMATTER hashtag. (Health)
Are you becoming your parents? Do you ever worry that you are morphing into your parents? Chances are some of their traits and habits will come through eventually, but according to Twitter, whether you want it to happen or not, it's inevitable! The hashtag #SignsYouveBecomeYourParents is trending -- and users everywhere are sharing their moments of realization. It usually happens when you move out on your own or begin a family. @JustLiz65 wrote, "You say, 'Don't make me pull this car over."' @wickedfedora2 wrote, "When you tell someone 'I'm not mad; just disappointed.'" And @Dan081275 wrote, "You look forward to it being 10 p.m. so you can go to sleep." (Mommyish)
So a pimple popping toy is a thing … Yep, if you're addicted to watching YouTube videos of Dr. Pimple Popper but don't want to attack your own face, you can act out your pimple popping fantasies with the Pop It Pal. This new toy looks like slice of cheese with small holes in it that, when squeezed like a zit, excretes a gross goo meant to mimic the satisfaction of popping a particularly nasty whitehead. You can get the toy for $20 but you're definitely gonna need the extra bottle of goo for $6 … because what's popping zits without the gross stuff?! (Seventeen)

The Boxer Show
Want to know more about The Boxer Show? Get their official bio, social pages & articles!
Read more