Imports of Some Prescription Drugs From Canada Allowed Under New Trump Plan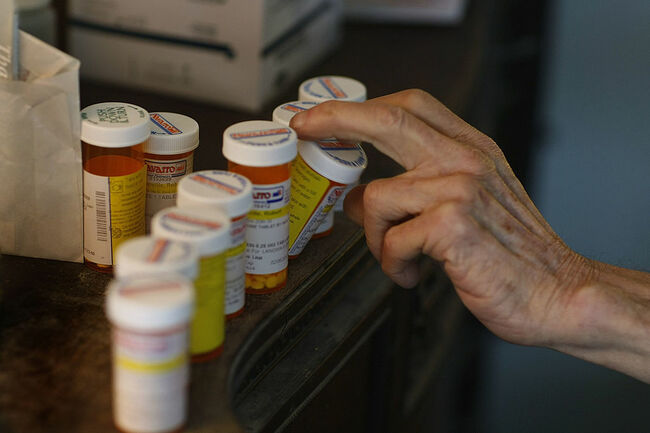 Americans will soon be able to legally import lower-cost prescription drugs from Canada officials with the Trump administration announced Wednesday morning. The system proposed by the Trump Administration would allow states, wholesalers, and pharmacists to get FDA approval to import certain medications that are already available in the U.S.
Health and Human Services Secretary Alex Azar said U.S. patients would be allowed to import medications safely and effectively, with oversight from the Food and Drug Administration. Pharmacists would act as intermediaries for the patients.
"For too long American patients have been paying exorbitantly high prices for prescription drugs that are made available to other countries at lower prices," Azar said in a statement announcing the decision. "Today's announcement outlines the pathways the Administration intends to explore to allow safe importation of certain prescription drugs to lower prices and reduce out of pocket costs for American patients. This is the next important step in the Administration's work to end foreign freeloading and put American patients first."
The move is a blow to the politically powerful pharmaceutical industry which been criticized for spiking drug prices, including commonly-used drugs like insulin, which has seen its price skyrocket in recent years forcing many consumers with diabetes to ration their doses.
"We support the President and Secretary's efforts to bring down drug prices for Americans. The FDA has a unique role to play in promoting competition that in turn can help reduce drug prices and improve access to medicine for Americans," said Acting FDA Commissioner Ned Sharpless, M.D. "Driving down drug prices requires a comprehensive approach and we must continue to look at all innovative solutions to this challenge."
It's unclear when consumers would see lower prices from the Trump administration's plan.
The move comes as complaints about the pharmaceutical industries' practices and prices have become a hot topic in political circles, with lawmakers in both parties submitting bills that would control the costs of medication.
President Trump has expressed support for a Senate bill that would cap medication costs for Medicare recipients and require the companies to pay rebates to consumers if price hikes outpace inflation. Another bill supported by Democrats in the House would allow Medicare to directly negotiate drug prices with pharmaceutical companies on behalf of millions of seniors.
Photo: Getty Images