Florida Senator Bill Nelson Says He Is "Proceeding To A Recount"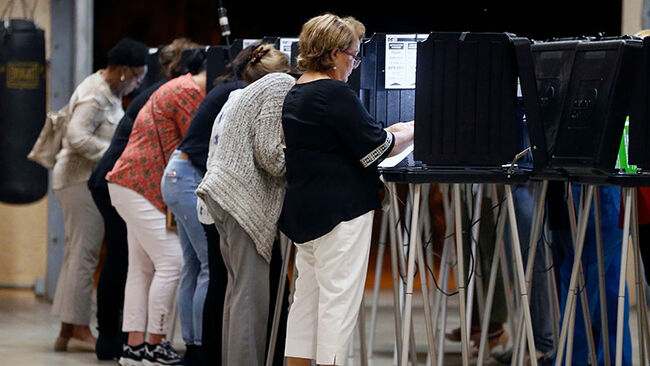 The race for Florida's Senator is looking like it is going to be decided by a recount. In a short statement on Wednesday (November 7) morning, incumbent Senator Bill Nelson (D) said that "we are proceeding to a recount."
Nelson is currently trailing Florida Governor Rick Scott (R) by just 34,500 votes in the tightly-contested race. Under Florida law, a recount is triggered if the margin of victory is less than 0.5%. The 34,500 vote differential gives Scott just a 0.42% lead.
Scott claimed victory on election night, telling his supporters that the "campaign is behind us" and that he is ready to head to Washington D.C. to fight for change as the crowd chanted "Senator Scott."
"At least the campaigns I've been involved in, (they) are divisive and they're tough and they're really actually way too nasty. But you know what, we've done this for over 200 years, and after these campaigns, we come together and that's what we're going to do. Americans come together."
However, as the final votes were being tabulated, Nelson inched closer and now appears to be within the threshold for a recount. The vote counts will be rechecked, while the Nelson campaign will reach out to voters whose ballots were not counted to confirm their information. There is a deadline of noon on Saturday to decide if a machine recount will take place.
If the results of the machine recount show the margin of error is under 0.25% then a manual recount will occur, a lengthy process that could stretch into December.
Scott spokesman Chris Hartline said the race is over and called it "a sad way for Bill Nelson to end his career."
Photo: Getty Images