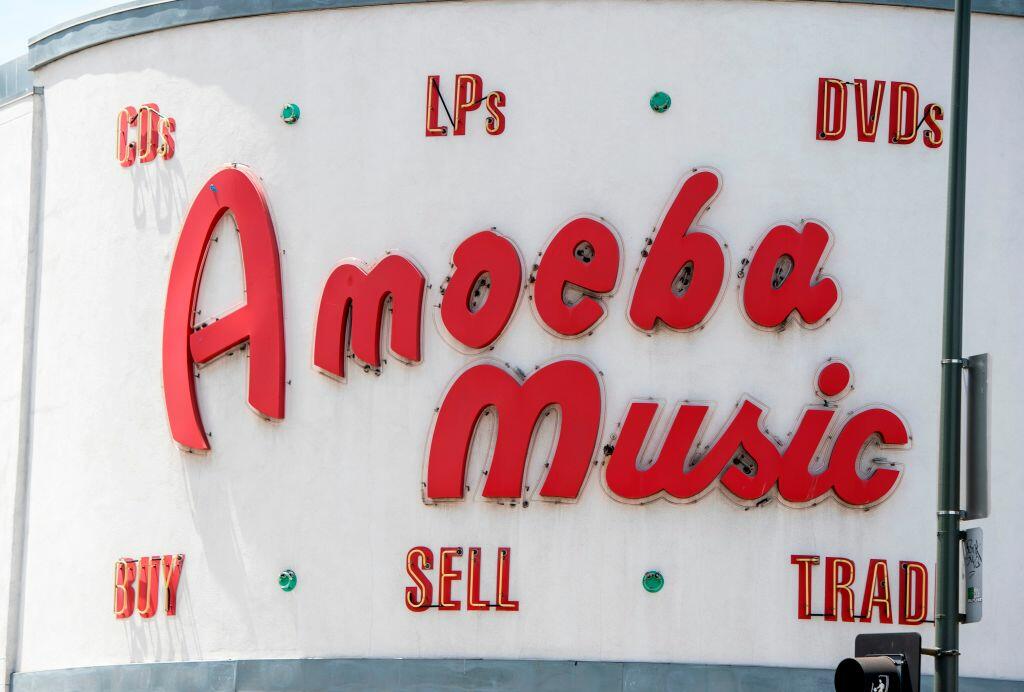 This week Amoeba Music announced announced that it would open its new 23,000-square-feet Hollywood Boulevard location on April 1st.
Located across the street from the Frolic Room and the Pantages Theatre, and a block west of concert venue the Fonda, the new Amoeba is situated within the El Centro residential and retail development at the corner of Argyle Avenue and Hollywood Boulevard at 6200 Hollywood Blvd.
The store is luring visitors with free opening day posters and commemorative silk-screened shirts. The opening day line is set to form on Argyle. There's even a special line on Hollywood Blvd. for customers with 10 or more items they're looking to sell or trade.
The store notes that it is following public health and safety guidelines, including social distancing and mandatory face coverings. They're also offering customers who want to limit their time in public to hold items at the register for 24 hours, though you will still be required to wait in line to enter when you come to make your purchase.
If you want to sell or trade something, you can drop it off at the buy counter, but you won't be allowed to stay there while the store assesses your item.
The new store will be open daily, 11 a.m. until 8 p.m. for the moment. But the music lives 24 hours a day, man.
Photo credit: VALERIE MACON/AFP via Getty Images