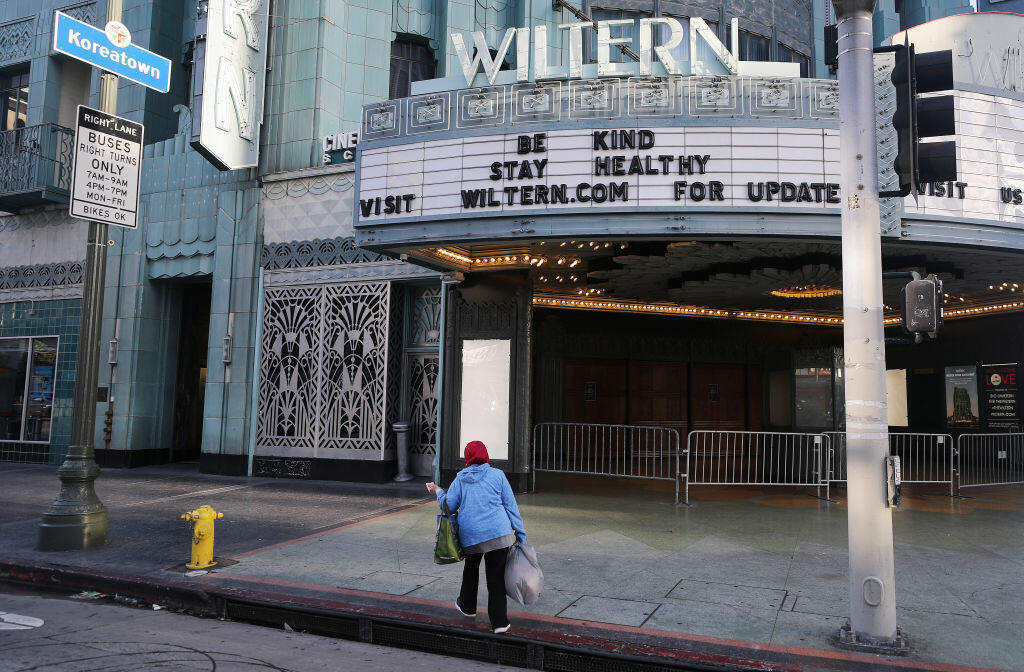 With no immediate plans for the return of crowded concerts during the pandemic, two music venues in Los Angeles plan to serve as polling places for the upcoming November election.
The Wiltern and Hollywood Palladium are just two venues among some 100 Live Nation venues across the country set to be used as polling places.
The local venues join the Staples Center, Dodger Stadium and the Forum to allow the use of their larger premises to safely host voters during the COVID-19 pandemic.
Live Nation says the company will provide up to one half-day of paid time off to all employees on Election Day and will provide any active employee with a full day of paid time off to serve at the polls. Up to up to 150 campuses within the L.A. Unified School District will also serve as vote centers.
The L.A. County Registrar-Recorder said its website will have a list of all available locations 30 to 40 days before Election Day on November 3rd.
Photo credit: Mario Tama/Getty Images