The Fiji Water Girl Stole The Show At The 2019 Golden Globes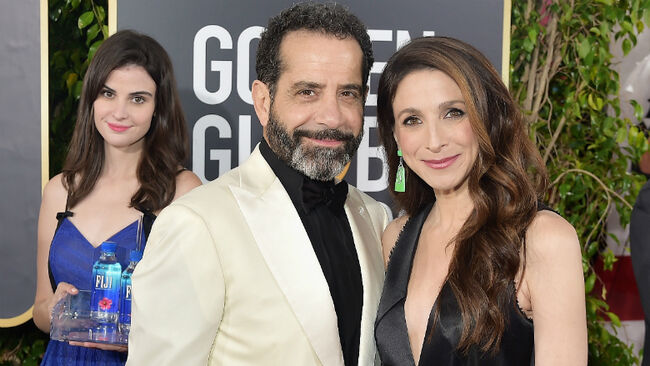 The Fiji Water girl served more than water at the 2019 Golden Globes — she served major looks!
The young woman who was tasked with holding up a tray of Fiji Water bottles for parched celebs on the Golden Globes red carpet Sunday (January 6) managed to steal the spotlight from some of Hollywood's biggest stars as she oh-so-craftily photobombed them on the red carpet.
The Fiji Water girl stood behind celebs in a strapless, royal blue gown and simply, but proudly, held up a tray of Fiji water bottles. While she sometimes looked away from the camera, she at many times dared to stare straight into the camera lens after she'd perfectly inched her way into a celeb's photo. Her truly next-level photobombing skills quickly became the Internet's first viral meme of the year with many praising her as the "best-supporting actress of the night." A parody Twitter account (which has a hilarious bio that reads: "You thirsty?") was also created on behalf of the Fiji Water girl, featuring some of the funniest reactionary tweets, including this one: "Dress for the job you want, not the job you have. #FijiWaterGirl."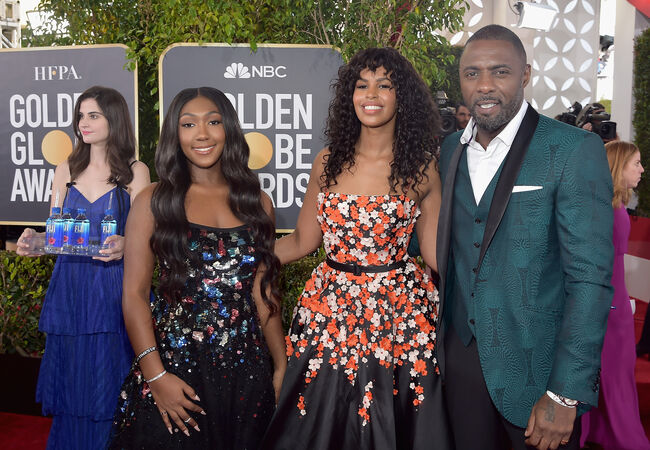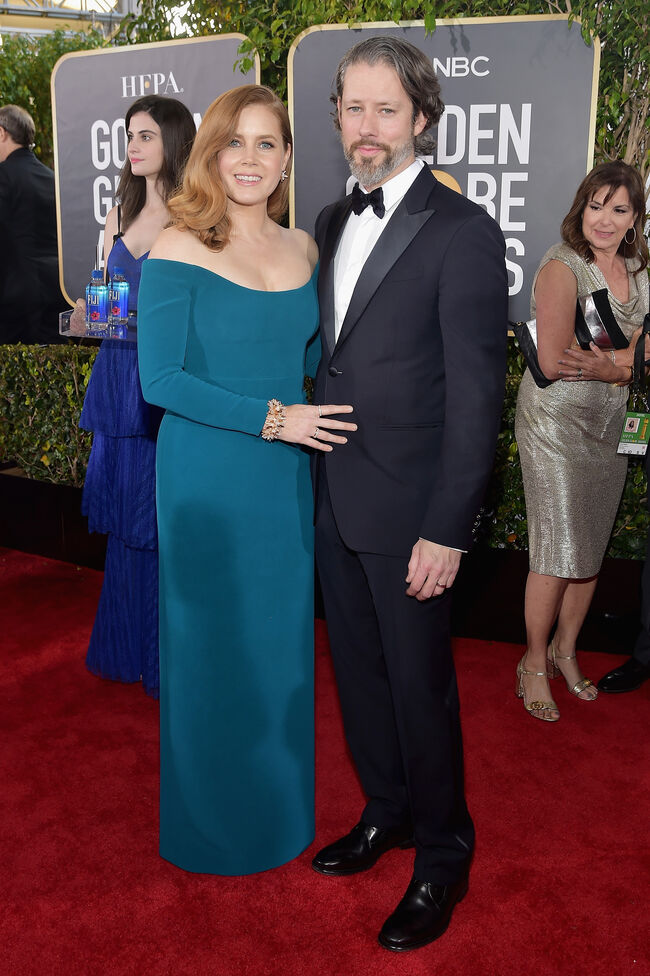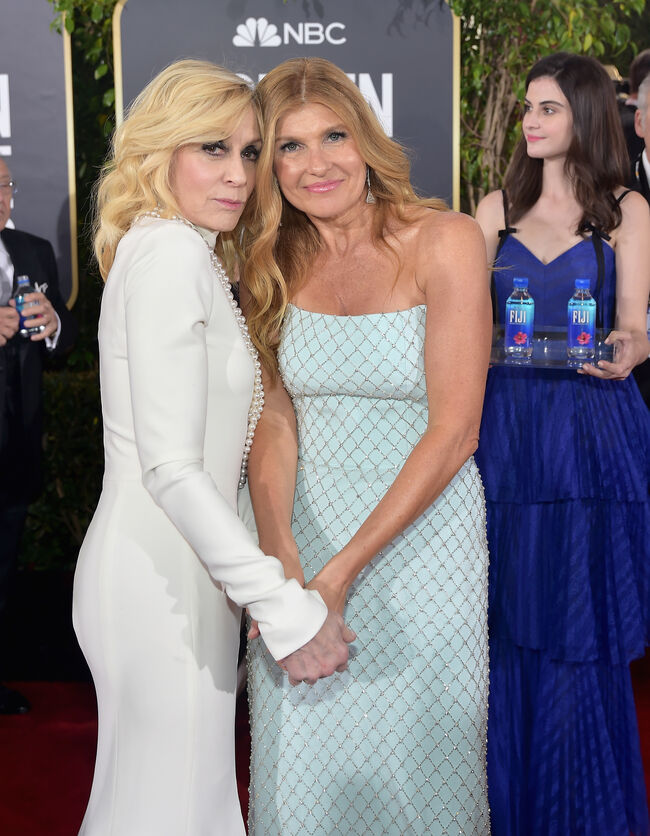 Check out some of the funniest memes and reactionary tweets to Fiji Water girl's breakout Golden Globes night below:
To note, according to Time, Fiji Water has served as the official water brand of the Golden Globe Awards since 2015.
Photos: Getty Images