Anthony Bourdain's Ex Calls Their Daughter Brave After Concert Performance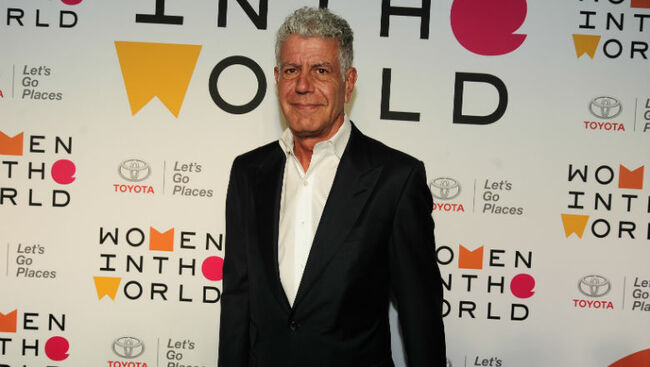 Anthony Bourdain's 11-year-old daughter made the brave decision to step forward and perform in concert on Sunday (June 10) – just days after it was revealed that her father committed suicide.
As per TMZ, Ariane Bourdain was spotted singing with her band at DROM in the East Village neighborhood of New York City and the late host's ex, Ottavia Busia, shared a photo of the pre-teen on the stage of the affair. Ariane is their only child together and lives with Busia in New York. "Our little girl had her concert today. She was amazing. So strong and brave," she captioned the shot. "She wore the boots you bought her. I hope you are having a good trip, wherever you are." One insider over at PEOPLE admitted that fatherhood was one of the late chef's shining moments. "It was quite evident that Tony was a 'lighter' human being around his daughter," the source revealed. "When he spoke about her, his eyes danced. He talked about her constantly."
His mother, Gladys Bourdain, a former editor at The New York Times, told NBC News that she last heard from her son via e-mail on Mother's Day. "[He was] feisty and very talented," she said of Anthony. "He didn't disguise anything ... he was who he was, and it was out there for everyone to see. He always had talent, and he always had an incredible vocabulary. In second grade [his teacher] suggested that we put him into a private school because he was sitting in a corner reading books while all the other kids were learning how to read."
News of Bourdain's death shocked the world on Friday when his body was found hanging from a bathrobe belt in his hotel room in France. Officials are reportedly holding his body to conduct an autopsy and toxicology report. He was 61.